Binge Or Cringe: Does Final Call Succeed In Keeping You On The Edge Of Your Seat?
ZEE5's latest offering, Final Call starring Arjun Rampal in the lead is a thriller, but does it manage to amaze you with its story-line? Here's our take on the show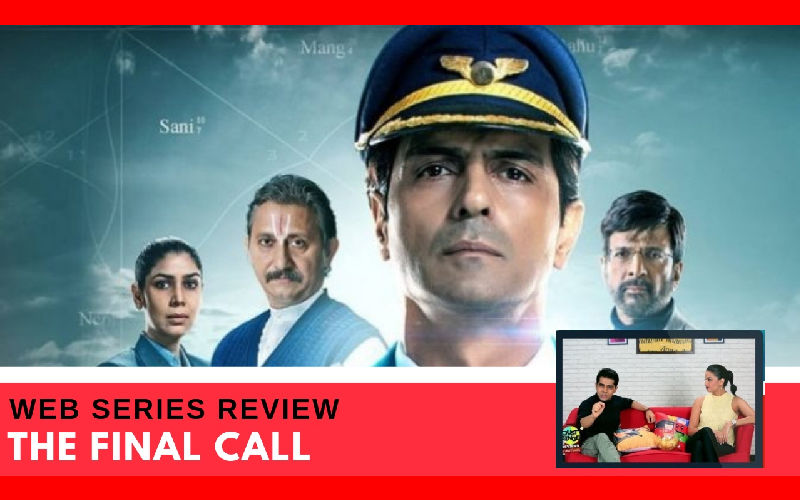 The National-award winning actor who has played the role of a musician, a politician and the bad guy in a superhero flick, debuts in the digital space in the role of a pilot. We are talking about Arjun Rampal and his new series on Zee5, Final Call. This show is a solid thriller based on Priya Kumar's 2015 novel, I Will Go With You: The Flight of a Lifetime.
When you see the trailer of this show, it leaves you amazed with a very interesting premise. Imagine what will happen if you're travelling in a flight and the pilot decides to commit suicide. The same happens in this show where, Captain Karan Sachdeva played by Arjun Rampal decides to commit suicide while on duty. There are a lot of intertwined stories of the passengers on board. A small spoiler alert: The show also has a surprising twist when one of the co-pilot dies. The story although moves at a rather slow pace and you need patience to sit through it, but once you get a hang of what's happening, the premise will keep you hooked.

Final call has an ensemble cast of some of the finest actors in the industry. Apart from Arjun Rampal, we have Javed Jaffery, Neeraj Kabi, Anupriya Goenka and Sakshi Tanwar. And we must say that each actor fits into his/her character perfectly. Arjun Rampal seems very convincing in the role of a pilot battling with a psychological disorder. Neeraj Kabi as an astrologer, who is predicting that something bad is going to happen, seems believable and Anupriya Goenka as the flight attendant Pari also performs brilliantly and seems the only rational person in the mess.


This show seems promising and it is sure going to keep you on the edge of your seat.


Our verdict is Bingeworthy!