Binge Or Cringe? Inside Bill's Brain Review: An Intriguing Look At One Of The World's Richest Men
Decoding Bill Gates is the objective of the latest Netflix documentary series, Inside Bill's Brain. What it manages to do is give us a behind-closed-doors access to the man behind the madness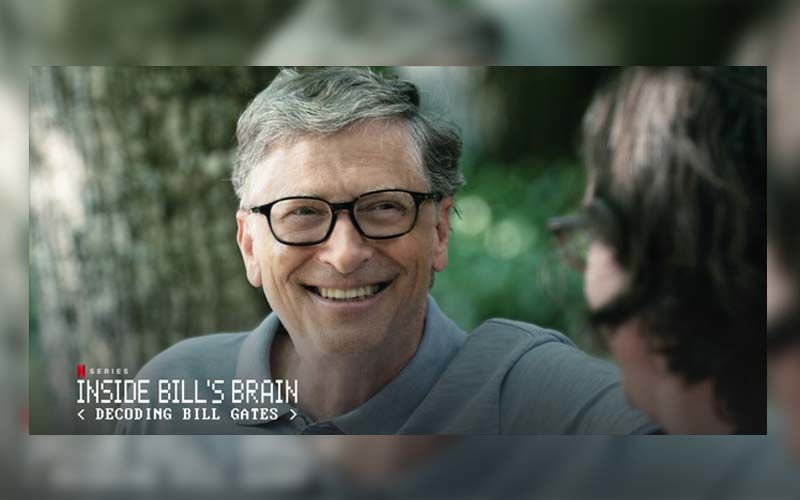 Bill Gates is currently the second richest man in the world. Second only to Jeff Bezos, founder of Amazon. So, when Netflix announced a documentary mini series that gave us an all access pass to the tech giant, they immediately had everyone's attention. And what they have managed to do, courtesy director David Guggenheim (of An Inconvenient Truth fame) is give us that access – unfiltered.
Inside Bill's Brain gives us insight into Bill's personal life – his education, family and friendships, his marriage with Melinda Gates, his life's work – Microsoft and the philanthropic work he does with the Bill and Melinda Gates Foundation working on various pressing issues all over the world. In three concise episodes of about a 50-minute runtime each, the makers have managed to make us acquainted with Bill Gates, the human being.

There are many interesting things we learn across the course of the show. For one, Bill Gates reads atleast five books at once, at any given moment. His friends joke about him completing 14 books over one vacation. Not only does he read them, but he also manages to retain most of the information within them. His wife jokes about coming across a whiteboard with a pros and cons list of getting married written on it. His employees speak candidly about his hyper-productivity. They almost can't believe that they have the same 24 hours that he does.
It's clear, Bill's brain is a thing of mystery and somewhat impenetrable. He clearly seems to have a bent of mind that very few are blessed with. It definitely helps us envision him as a human being and put some sort of perspective to the grand success he has met with. Inside Bill's Brain doesn't decode Bill Gates, but it brings us close enough. After all, decoding him is not even possible.
Our verdict: Binge-worthy.


Image Source:- youtube/netflix/zive.cz