Binge or Cringe: Is Hotstar's New Offering Hostages Worth Your Time?
Tisca Chopra and Ronit Roy starrer Hostages, a new thriller series is airing on Hotstar Special. Let's find out the verdict for this web series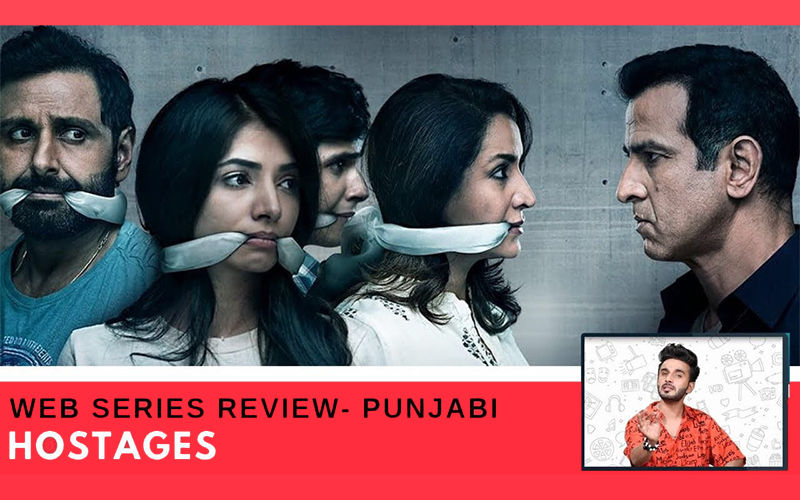 Hotstar Special new thriller series Hostages revolves around a renowned surgeon Dr Mira Anand (Tisca Chopra). It is shown that Mira's family is held hostage by gunmen just before the night she is set to operate on the chief minister.
The star casts include Tisca Chopra, Ronit Roy, Parvin Dabas, Aashim Gulati and Mohan Kapoor in pivotal roles. The web series is directed by veteran filmmaker Sudhir Mishra. The web series include 10 episodes and it is an adaptation of a popular Israeli series by the same name.
There are many twists and turns in the series which made it difficult to understand. Basically, the whole plot is a little bit confusing thus, one cannot focus on the main plot.
Mira Anand's family is not a normal family although it might seem to be one. Her daughter is dealing with an unwanted pregnancy and her son is a spoilt brat. In fact, her husband who is a school principal is under huge debt.
Ronit Roy plays SP Prithvi Singh, who is compassionate towards his work. And till the last day of his duty before getting retired he tactfully handles a teen. Surya Sharma who plays Prince in the series is amazing as the psycho gunman. Ronit Roy and Tisca Chopra is wonderful in their part, their acting will hook till the end. Though the plots get tangled in between the first and last episode. But overall the web show is worth watching.
Thus, our verdict is binge-worthy!
Image Source:- Spotboye Team