Binge Or Cringe: Is This City Of Dreams Worth Your Visit?
Mumbai is called "the city of dreams", but the City Of Dreams we are referring to, is it worth a visit? Let's find out as we review Hotstar Specials' new offering, City of Dreams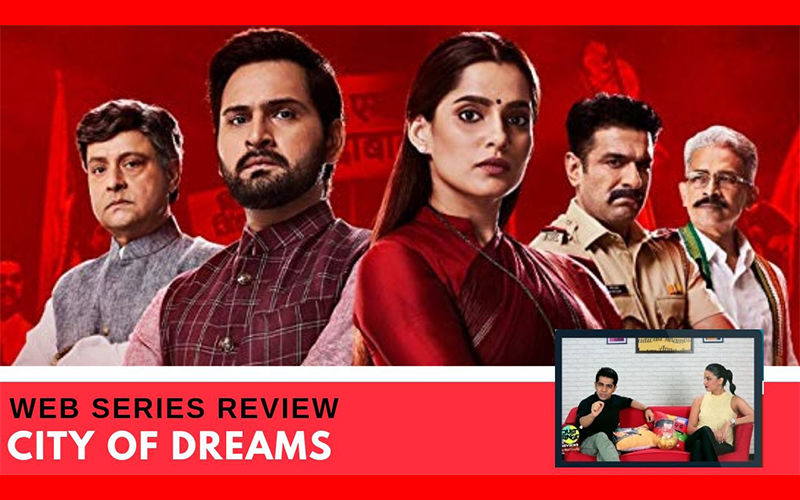 Hotstar Specials' new show, City of Dreams is replete with all the elements needed in a web series- violence, nudity, sex and strong language. But, are these ingredients enough to make a show successful? Let's find out.
City Of Dreams is a thriller/drama set in the year 2015 and it revolves around the lives of two siblings Poornima and Ashish Rao Gaikwad. The sisters belong to an influential political family, wherein their father Ameya Rao Gaikwad is a prominent political figure in Maharashtra who has his eyes set on New Delhi. Ameya Rao Gaikwad is attacked due to which he slips into coma and now the entire story's focus shifts on the power-tussle between his children Poornima and Ashish. The plot of this show is somewhat inspired by the movie, Godfather and the treatment is 90s Bollywood film style. In short, this show is all about dynasty politics, dirty money and power struggles with old and school plot points.
The show boasts of some talented performers like Atul Kulkarni, Priya Bapat, Siddharth Chandekar, Sachin Pilgaonkar and Eijaz Khan, but the performances are pretty average and the reason is poor writing. You will get the feeling that the actors are suffering from a hangover of old movies because their dialogue delivery, body language, reactions, everything is so old-school.
You definitely expect a lot more from director Nagesh Kukunoor. If he had paid a bit more heed to the story, it could have been a good weekend binge watch, but this show doesn't deliver on that promise. After shows like Mirzapur and Sacred Games, everyone is trying hard to revolve their content around politics, sex and violence, but forget to lay emphasis on the core story in hand. Unfortunately, this show fails to match our expectations.
Our verdict is Blahworthy!
Image Source:- Spotboye Team