Binge Or Cringe: 'Jamtara' Delves Into An Interesting Subject And Passes With Flying Colours
Netflix Originals latest show Jamtara has an intriguing subject that's enough to keep you hooked. Read our review right here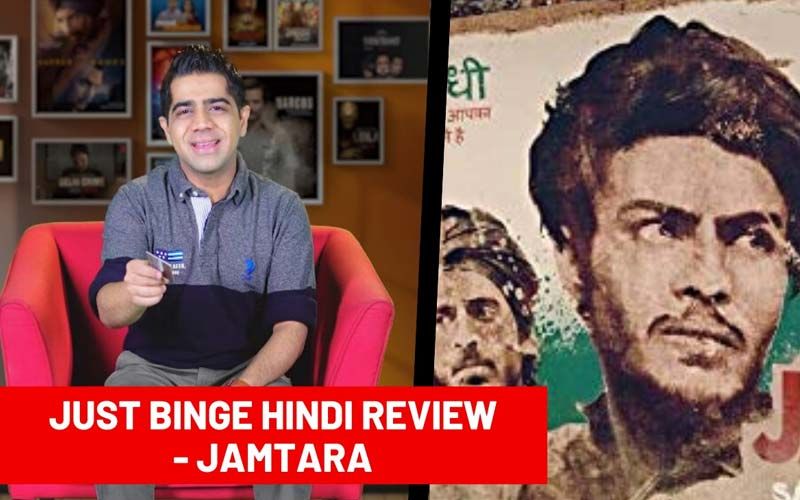 Just imagine a scenario wherein a man gets a phone call. The person on the other side asks him for his debit/credit card number, the expiry date and the CVV number with an intention to fool him and the man falls into the trap. So that's the core theme of the Netflix original, Jamtara.
When the trailer was released, it intrigued us because while we're all aware of this scam, we don't exactly know how it's conducted. We are here to review this show and let's find out if the makers manage to keep us on tenterhooks.
The story depicts a gang of boys aged around 16-17 residing in Jamtara, a city in Jharkhand. They are on a deadly mission to extract money from the people but not through violent measures, instead through a phone call posing to be fake bank executives. A political leader also supports them in their ploy. However, a new SP is transferred in their area and will she be successful in nabbing them? That's what you'll see on the show.
The show has lots of expletives to lend an authentic feel, so make sure you have your headphones on while watching it. There are no steamy scenes as such, but it's definitely there on cuss words, so the Beep Meter is pretty high.
Jamtara has lots of youngsters in it and all of them have performed quite well. Our special mentions to Sparsh Srivastav who plays Sunny and Monica Panwar who plays Guddi. The story is fresh and interesting enough to keep you hooked plus the duration isn't long either, so you can easily binge watch without getting bored.
This show is definitely binge-worthy thanks to the story, writing and performances of the actors.
Image Source:-IMDB