Binge Or Cringe? Living With Yourself Review: Must-Watch For Paul Rudd Fans
Netflix's latest comedy series, Living With Yourself, stars Friends actor, Paul Rudd and he is the best thing about the show. Here's our review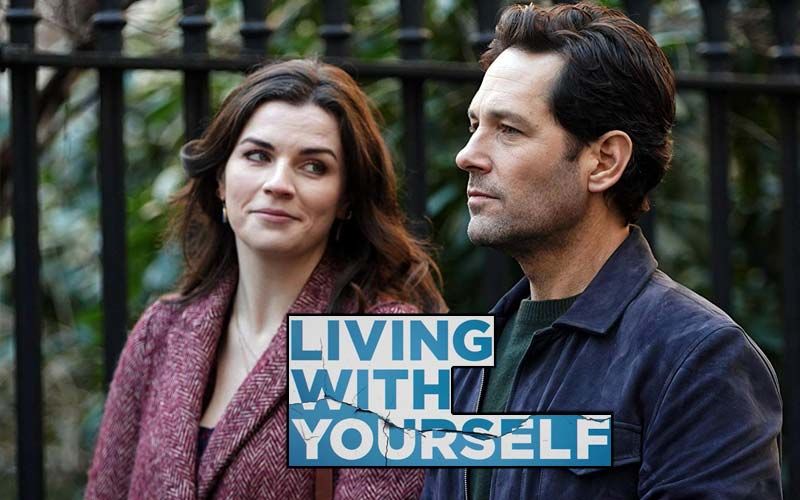 Netflix makes an astounding amount of shows every year and not all of them are worth watching. Comedies in particular have been a tricky genre for the streaming giant with quite a few hit and miss shows over the past few years. Their latest outing, Living With Yourself, seems to be a funny Black Mirror kind of show which a lot of fans have compared to another great Netflix Show, The Good Place. So, how does it fare?
We've seen various versions of the mid life crisis in shows and films. Most of them are dark and depressing. Living With Yourself is a hilarious yet thought-provoking take on the mid life crisis. Miles (Paul Rudd) is a below average man. He is stuck in a job he hates, his marriage with his beautiful wife Kate is clearly devoid of romance, and to top things off, he hates himself. On a friend's advice, Miles decides to go for a life-altering spa session which alters his life in many ways.

Living With Yourself manages to raise a lot of important questions. Are better versions of us just waiting to be discovered? What if we are in competition with ourselves? What if our own sense of self is distorted? Through hilarious events, we see how Miles battles his biggest demon – himself, both literally and metaphorically.
The show is cleverly written and hooks you in from the very onset. It is completely held up by Paul Rudd who is absolutely fantastic in his double role. Bollywood fans, you might just think of Shah Rukh Khan's double role in Rab Ne Bana Di Jodi. Rudd's effortless charm makes the show what it is.
Living With Yourself apart from being a light-hearted comedy also gives out some great life advice. Whether or not you are going through a midlife crisis or even are close to one, this is essential viewing.
Our verdict: Binge-worthy


Image source:- youtube/netflix/imdb