Binge Or Cringe, Narcos Mexico Season 2 Review: Deadlier Than Its Predecessor, This One's A Must-Watch
Fans of Narcos Mexico, here comes the second season on Netflix and it gets bloodier and deadlier than the first part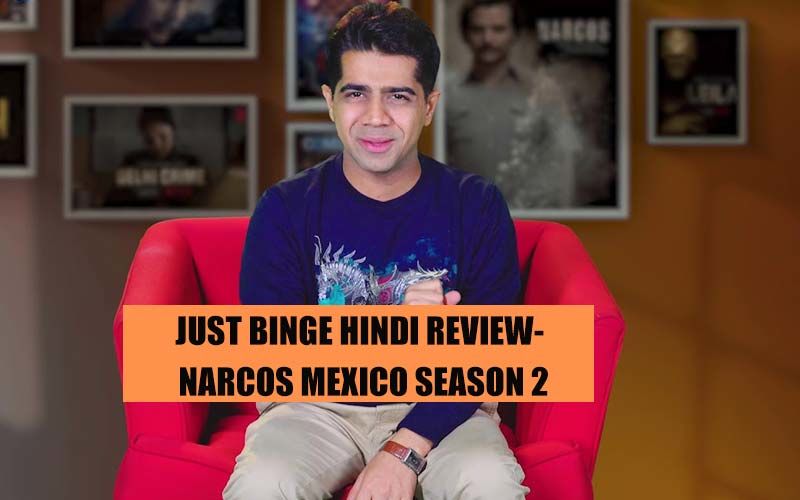 What comes to your mind when you think of Mexico? Spicy Mexican food, Spanish language, bull-fighting or drug cartels? Narcos Mexico Season 2 on Netflix is all about the Guadalajara cartel. Let's find out if this gives you a high or forces you to bid goodbye.

Narcos Mexico Season 1 was a slow-burner but towards the end of the season, the story catches pace. We see the rise of Felix Gallardo as the Mexican drug underworld king. After watching the trailer of Season 2, it got us excited as it seemed to take off from where Season 1 ended. Season 2 shows how Felix is on his way to expand his business, but slowly is drifting apart from his family, also his plans of uniting the cartels somehow seems to fail. On the other side, after the murder of DEA Agent Kiki Camarena, Scoot McNairy is out to avenge his death with his team of agents. You also get to see corruption in CIA, Mexican and American politics and the show also touches base on the Iran-Contra affair.

It goes without saying what to expect from Narcos- plenty of abuses, intimate scenes and nudity of course. There's enough violence, drugs, alcohol. Our Beep Meter is soaring high, so obviously, this show isn't meant to be watched with your family. You better watch it alone.


Good things- Narcos Mexico Season 2's story is very engaging plus the action sequences have been shot really well.


The performance of Deigo Luna (Felix Gallardo) stands out from the rest. He continues his form from Season 1. The makers have shown the real side of Mexican corruption, politics, inter-personal conflicts.


The bad things are that the makers could have toned down the level of violence because it's not always fun to witness murder, blood, bullets, Overall, it's a well-produced show with good story, decent acting and is also entertaining. Our verdict is Binge-worthy!
Image Source:- SpotboyeTeam