Binge Or Cringe: Posham Pa Review: Zee5's Latest Stands Out Because Of The Performances
After Zee5's Barot House a couple of weeks ago, the streaming giant is back with their latest original, Posham Pa. It's even darker than Barot House was. Here's our review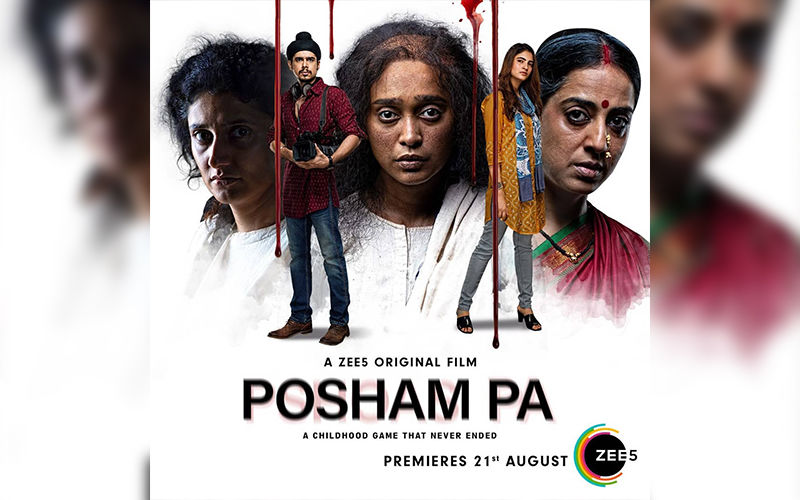 The first thing that strikes you about Zee5 original, Posham Pa is the cast. All the actors are known faces who have a strong body of work. Directed by National Award winning director, Suman Mukhopadhyay, named Posham Pa after a popular children's song and game, which rings in your ear throughout the course of the film.
Based on true events, Posham Pa explores the crimes committed by a mother and her daughters. Shikha (Ragini Khanna) and Regha (Sayani Ghosh) are two sisters. Their mother, Prajakta (Mahie Gill) pushes them into a world of crime and murder very early in life. Living a life of extreme poverty, the three of them start killing innocents as a means to survival. Years later, they are on death row and are being interviewed by two documentarians played by Imaad Shah and Shivani Raghuvanshi, who you might remember as Jazz from Prime Video's Made In Heaven.
The film manages to toy with your sense of right and wrong. As the women horrifically recount their crimes and the motivations behind them, you empathize with their poverty-stricken circumstances. But soon enough, they talk about the murders without any sense of remorse and you realize, they are actually psychologically traumatized, cold-blooded killers.

Exploring a world of darkness with every scene, Posham Pa is a good watch but it could have been a whole lot better. The psyches of these women are not explored enough and for a while, it seems like the film is banking on shock value alone. But the performances are a saving grace, the three women playing psychopathic killers are absolutely brilliant. Special mention to Sayani Gupta, who is almost unrecognizable as herself while playing the part. It is hard to believe that the same woman played the role of Damini Gupta, a modern woman of today in Four More Shots Please. While Imaad Shah and Shivani Raghuvanshi do well in their parts, you are left wishing their characters were more fleshed out.
Watch Posham Pa for the spine-chilling story and the brilliant performances. It proves once again, fact is truly stranger than fiction.
Our verdict: Binge-worthy


Image Source:- Instagram/zee5premium/youtube/ZEE5