Binge Or Cringe? Rangbaaz Phirse Review: This Jimmy Sheirgill-Sushant Singh Starrer Is An Out-And-Out Revenge Drama Replete With Entertainment
Zee5's new show Rangbaaz Phirse is a revenge drama starring Jimmy Sheirgill, Sushant Singh, Sharad Kelkar, Zeeshan Ayyub in pivotal parts. Is it worth your time? Read our review to know if it's Bingeworthy or not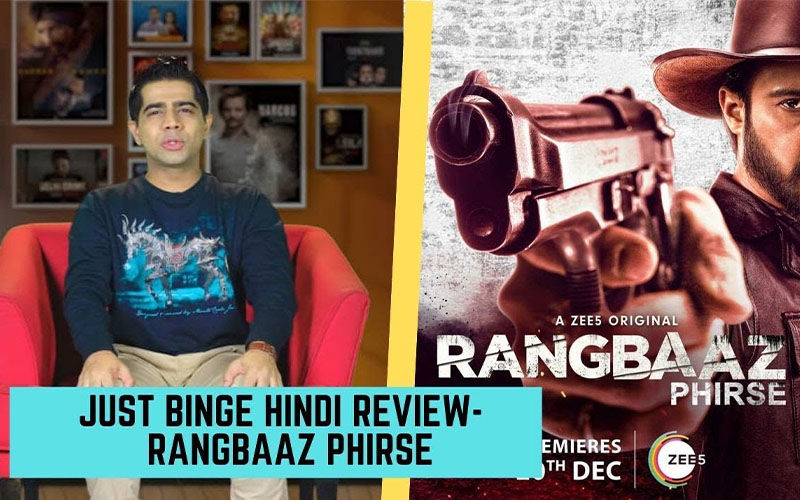 If you notice, mostly every gangster drama has Uttar Pradesh in its backdrop and after a point, it tends to get monotonous. So, moving away from the State, Zee's new show Rangbaaz Phirse is based in Rajasthan. Let's see if this show is worth your time or not.
The first season of Rangbaaz was entertaining and we were hoping that unlike the sequels that released this year, this show shouldn't be boring and uninteresting.
The story revolves around the life of Amarpal Singh, who is a college topper and belongs to a decent family. His friends ask him to nominate himself as a candidate in the college elections and he goes on to win it. Now, how he gets his hands dirty in the world of politics and what happens when he decides to take revenge from a politician, is what the show is about.
Also, the makers have tackled the issue of inter-caste violence between Jaat & Rajputs and Meena & Gujjars without going too preachy about it.
Now, this is a common norm that if a show is based on gangsters and politicians, you can't get away with hearing abusive words from them. Occasionally, the characters abuse, but you won't feel that the bad words are forced, as they say, the script demanded it. So the right amount of cuss words are there, wherever required.
So, the story is very interesting and it grips you right from the first episode. Jimmy Sheirgill as Amarpal Singh is brilliant and plays it very naturally. He is aptly supported by Sushant Singh, Amit Sial, Sharad Kelkar and Zeeshan Ayub, and everyone has done a good job.
The bad points- In certain scenes, you'll feel this show is heavily inspired from films like Gangs of Wasseypur, Apaharan, Bullet Raja, because eventually it turns out to be a revenge drama. But apart from this, the show is entertaining, so go watch it and enjoy.
Our verdict is Bingeworthy!


Image Source:- spotboyeteam