Binge Or Cringe: The Forgotten Army Rightly Instills Patriotic Fervour
Amazon Prime's new show The Forgotten Army is soaked in patriotism and will rightly instill love in every individual for the country. Read our review right here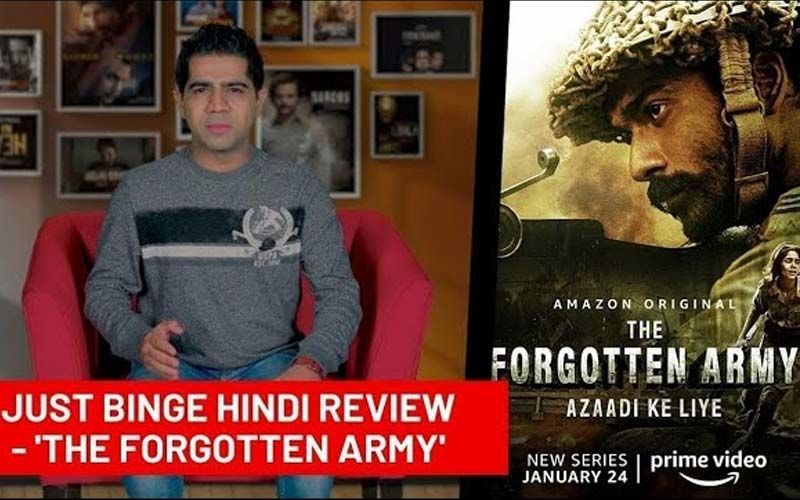 When we learnt history as a child, we remember Netaji Subhash Chandra Bose's line "Tum mujhe khoon do, main tumhe aazaadi dunga." But, do we know why did he utter those words or what was the context? To find these answers, you got to watch Amazon Prime's new show, The Forgotten Army- Azaadi Ke Liye.
Directed by Kabir Khan, the trailer of the series looked quite promising with intense battle scenes and the fact that it releases around Republic Day, only speaks of its patriotic fervor. So to begin with, the story-line of the show is based in the year 1940, when during the World War 2, Indian soldiers had partaken and along with Japanese soldiers, how they form an army together.
How the Indian National Army (INA) under the leadership of Subhash Chandra Bose plans Chalo Dilli is the crux of the story. Amidst these happenings, you will also get to see a love story between Colonel Sodhi and Maya.
The Forgotten Army is a patriotic show, which will rightly instill the love for your motherland, so it's a given that the show has no explicit content or abusive language. This is a show meant to watch along with your entire family with total 'Azaadi'.
The good things about the show include the fabulous voiceover by Shah Rukh Khan. Then, we have Sunny Kaushal who nails it; he is quite understated in his act and plays his role beautifully. TJ Bhanu as Rasamma delivers one of the most powerful scenes of the series. Sharvari as Maya, the free spirited brave girl radiates a likeable energy!
There are no gimmicks. There's an unadulterated sense of passion and fervour for the Indian freedom movement without being jingoistic about it. "Teri maati se main hu banaa" a fabulous and inspiring track sung by Arijit Singh, which is part of the background, The music is by Pritam. Also, the makers have interspersed actual footage of that era - 1940s which is amazing.
The only minus point for the show is you need immense patience to sit through it. You could call it a slightly slow-cooked Biryani.
This video was shot on the recently launched @OPPO F15. We wanted to flaunt the power of Camera and its video quality with 48MP AI-powered quad camera setup along with the EIS Anti Shake. Get the OPPO F15 and Flaunt It Your Way."
Image Source:-SpotBoyeTeam