Binge Or Cringe: This Is Football Review
Amazon Prime Video's latest documentary show, This Is Football, pays homage to the greatest sport in the world. Here's our review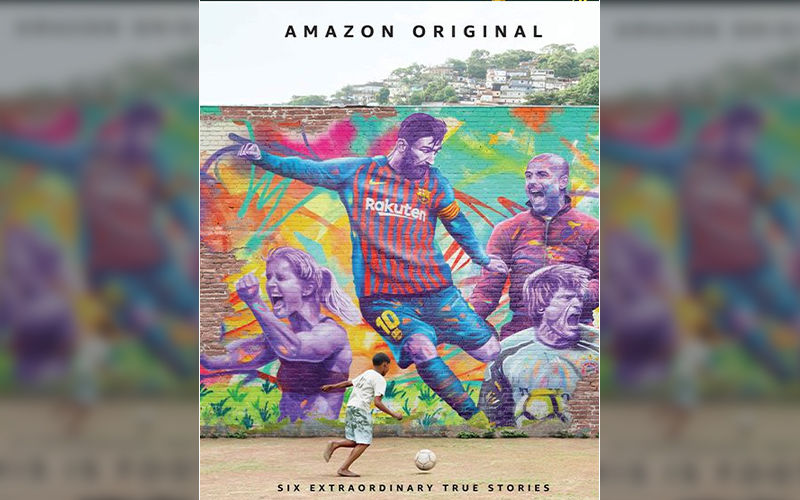 It is said that the spirit of sports and sportsmanship conquers all barriers. Nothing brings people coming from different backgrounds and walks of life like sports does. Amazon Prime Video's latest offering, This Is Football, is a documentary that pays tribute to the great game.
Whether you are a football fan or not, you will definitely be a fan after you've watched this. The six episode series explores the spirit of the football like never before – not through iconic matches or breath-taking goals, it explores it through the people and unifying power of the game. Like we are told right at the beginning, football isn't a game, it's an emotion.
The stories told in each episode are unbelievable and makes us feel the emotion through and through. In Rwanda, mass genocide has taken place and amidst the loss and suffering, the nation builds itself back on its feet through football. In Iceland, a small team of determined players work their way up to the FIFA World Cup Finals, becoming the smallest country in the world to do so. In Japan, months after the devastating tsunami of 2011, the Japanese Women's Team prospers. In a historic win at the World Cup, glory is somewhat restored to the nation.
Finally, the last episode pays tribute to one of the greatest football legends of our time, Lionel Messi. This never-seen-before take on his life and sport is a delight to every fan all over the world. Messi magic has never been explored in this manner before.
This Is Football ditches the glitz and glamour that often accompanies football, whether its in the form of brand endorsements or the corporatization of the sport. It takes us back to the basics, to the way it has brought communities together. To the way that it has saved many a nation from absolute hopelessness. Football is as much about humanity as it is about sport and This Is Football is the perfect tribute to both. Must-watch if you are a football fan and even if you are not, this one will make you a fan.
Our verdict: Binge-worthy.


Image Source:- youtube/AmazonPrimeVideo