Binge Or Cringe: Typewriter Review: Is It Worth Your Time?
Netflix India's latest original series directed by Sujoy Ghosh dropped this weekend. Here's our review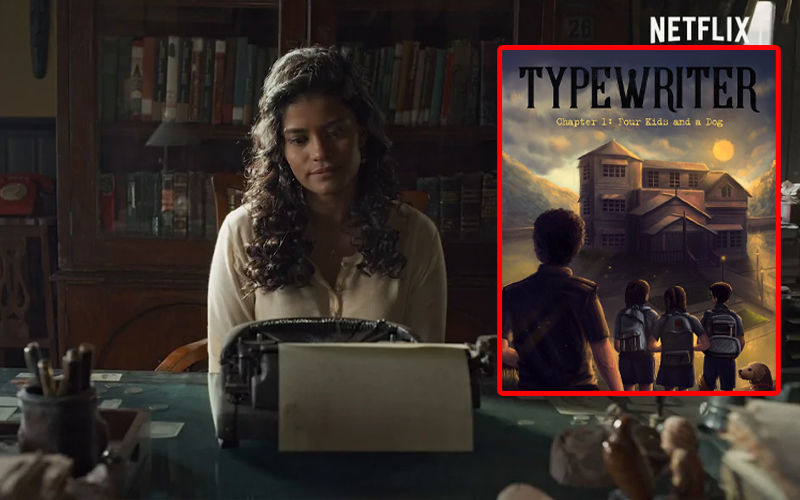 When we watched the Typewriter trailer about a month ago, it held promise. For one, it was directed by acclaimed director Sujoy Ghosh who gave us edge-of-the-seat thrillers like Kahaani and more recently, Badla. Secondly, it gave us the right kind of chills and nothing is more exciting than a good dose of horror.

The show starts off with a setting we have seen before – a sprawling, abandoned family house. The house is slated to be haunted. A new family moves in and strange things start happening. More specifically, Bardez Villa in Goa was home to a writer of horror stories. His mysterious death left the house abandoned to everything except a typewriter. Decades later, his granddaughter Jenny (played by Palomi Ghosh) moves in with her husband and children. This is when the plot thickens. Mysterious deaths start happening at the villa and as the bodies pile up, we realize that in every nook and cranny of this place, there is destruction waiting to happen.
On the other side, are a group of children who have formed a 'ghost club' and in tow with their adorable dog, vow to solve the mystery of Bardez Villa. These tiny powerhouses of talent are what makes the show worth the watch. They are also reminiscent of the days of the Famous Five and Secret Seven by Enid Blyton. The kids go on their own hunt and each time their eyes light up on uncovering a little clue, we are reminded of their pure innocence. Typewriter belongs to the little ones.

Purab Kohli doesn't disappoint as Ravi Anand, the local police inspector and a single parent, as baffled as the rest of us are in trying to understand what the mystery behind this sinister villa is. His performance is nuanced and he shifts between cop and parent effortlessly.
The first few episodes of Typewriter set up the series perfectly. They don't linger and get to the point pretty quickly. The feel of the show gives you an unsettling feeling as soon as the title credits roll, just like any good horror show should and for the 5 hours or so you will spend watching the show, you will be looking over your shoulder quite a bit.

Our only problem with the show is that it leans towards predictability in the last two episodes. The use of the typewriter as the main catalyst for the events was novel and you're sure to feel a shiver run down a spine if you hear a typewriter's sounds for months to come. Give Typewriter a chance, but don't visit an abandoned villa for a long time after.

Our verdict: Binge-worthy.


Image Source:- instagram/netflix_in