Binge Or Cringe: We Bet You Will 'Not Regret' Watching 'Afsos', It's Totally Binge-Worthy
Amazon Prime's new show Afsos is totally binge-worthy and while the protagonist has his own reasons to regret in his life, we bet you will not regret watching the series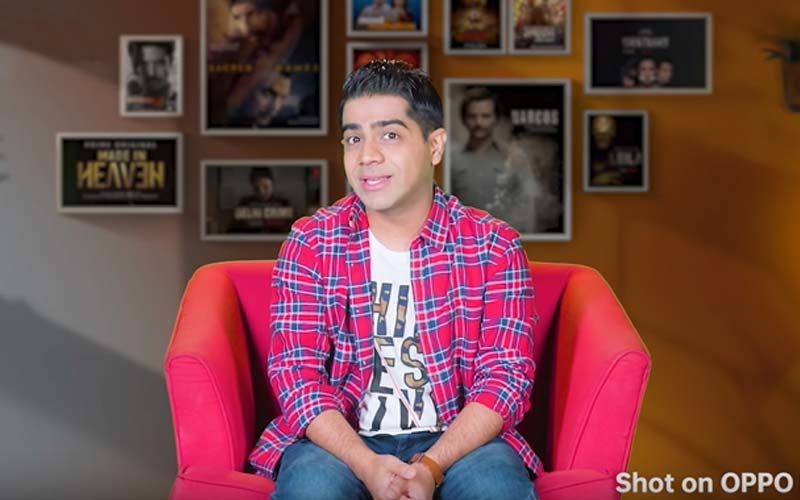 Amazon Prime's new show Afsos presents a unique story, one wherein the protagonist hires a contract killer to kill himself, but later on realizes he doesn't want to die. However, the contract killer is not ready to budge and that's a scary thought for the man, who can be murdered at any given point of time.
When we saw the trailer, we realized that the show delves into a never-seen-before concept. Afsos has talented actors like Gulshan Devaiah and National Award winning actress Anjali Patil.
The protagonist Nakul has just one goal in his life, which is shown right in the beginning of the show. He wants to die. He attempts to commit suicide multiple times but fails. So then, he hires a contract killer to kill himself.
And then, his life witnesses a twist and he decided to drop the plan of ending his life. The most interesting part is that the contract killer whom he had hired, doesn't believe in leaving any job unfinished. This results into a cat-and-mouse game between Nakul and the contract killer.
Considering that the director of this show is Anubhuti Kashyap, sister of Anurag Kashyap, we assumed there would be a lot of expletives. But jokes apart, this show is quite clean and you can watch it with your family.
The performances are top-notch. After seeing Gulshan in The Ghost Stories, we had expected to see more of him, and luckily that's rung true this time as the entire series is based on his character. He surely doesn't disappoint. His act is quite natural and entertaining. A special mention to Heeba Shah, who plays Upadhyay, the assassin.
Another good thing is that the show has episodes with shorter duration that keeps you hooked and doesn't bore you. While these are the positives, it's difficult to pick the negatives apart from the fact that sometimes, the show defies logic.
The writing is simple, the story is fresh and the performances are good, which makes Afsos a binge-worthy watch. You will not regret watching this show for sure.

This video was shot on the recently launched @OPPO F15. We wanted to flaunt the power of Camera and its video quality with 48MP AI-powered quad camera setup along with the EIS Anti Shake. Get the OPPO F15 and Flaunt It Your Way."


Image Source:- instagram/paragnm