Binge Or Cringe: When They See Us Review
'When They See Us' is a true-crime show set in the late 80s in New York. Here's why it makes sense for you to watch.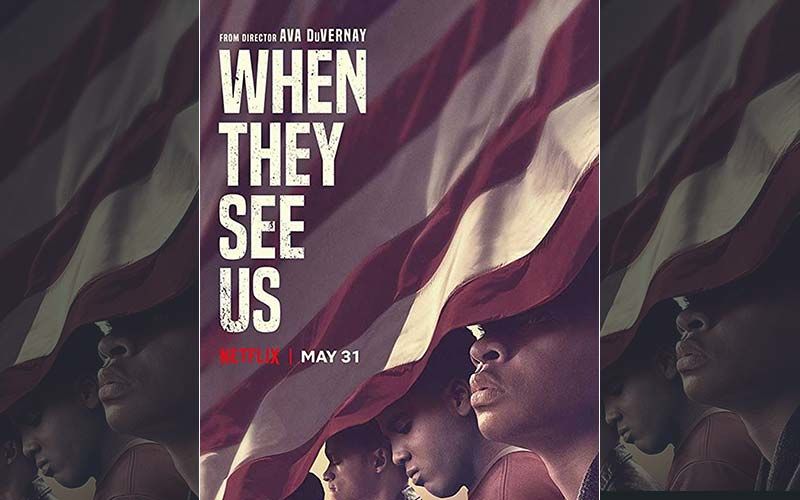 Netflix's latest mini series delves into a truly horrifying crime, told from the lens of humanity. A woman is brutally raped in 1989 New York, and while the crime itself is barbaric, a greater injustice is served. A group of 15-16 year old black boys are falsely convicted of the crime, later to be known as the 'Central Park Five'. These boys who come from middle income families in Harlem had one and only one crime: they were in the wrong place at the wrong time.
The four episode series gives us a glimpse into these boys lives (or rather, the lives that are snatched away from them), their families and the injustice they faced - starting from the interrogations, the arrest, the trials and finally, the prison sentence. When we meet these boys for the first time on that very fateful night of the crime, they are reminiscent of just any other 15 year old boy you may know. What follows rapidly for them is a complete breakdown of the wheels of justice, race based prejudice, corruption of law enforcement and an abrupt end to their current lives. Children being punished for crimes they didn't commit on the basis of the colour of their skin. That happens to be fact, not fiction.
Director Ava DuVernay masterfully takes us through the chronology of events hitting all the right emotional notes. Her lens on the subject is empathetic and portrays the boys as they are - just children. You root for these boys, from the get-go. Their hardships become yours, their injustice your very own. The courtroom scenes in particular are fantastic, I found myself cheering for every little win - albeit temporarily. In comparison, the interrogation scenes are tough to watch. We see policemen coercing the boys to make incriminating statements, even violence is not off the table for them.
The boys are breath-taking in their performances, specially Jharrel Jerome who plays Korey Wise, arguably the one who has it the worst among them. Korey has just turned 16 at the time of the trial and is served a sentence in adult prison which turns into a gruelling experience of abuse.
In the end, justice is served, but a little too late for these boys who have spent the prime years of their lives in prison. 'When They See Us' is hard-hitting and has all the elements that make a really good crime show, but it also poses a greater question to the audience. Did we really let that happen to five children?
It's an important show that holds relevance even today when biases run deep and justice is not untainted. We can collectively pray for a world where fairness prevails, but till then, we must spare a moment to remember the ones we failed.
Please watch it.
Our verdict: Binge-worthy
Image Source: youtube/netflix, imdb