Binge Or Cringe: Will Abhay Manage To Break Through From The Usual Crime Dramas?
From the creator of CID, BP Singh, here comes a new crime drama called Abhay. Will it manage to recreate the same magic? Let's find out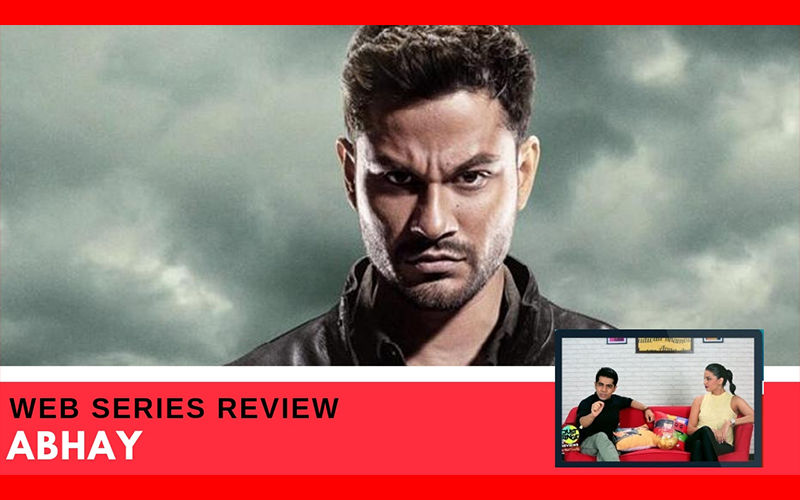 Abhay is a crime thriller which promises to keep you on the edge of the seat. The series follows a slightly different narrative focusing more on the investigation of the crime and how it has happened, rather than who has committed the crime.
Abhay is a hard-hitting tale of a policewala, SSP Abhay Pratap Singh, who is entrusted with the responsibility of decoding the most complex crimes. The makers are releasing one episode every two weeks so that the audience is hooked. The only good part about the narrative is that it is very different from the usual crime dramas. Here you will find out the exact police procedural while investigating a crime. So our hero Abhay has to fight against corruption as well as his inner demons. Watch only if you have nothing else to do.
Abhay stars Bollywood actor Kunal Kemmu, along with Elnaaz Nourozi, Sandeepa Dhar and Deepak Tijori. Kunal tries too hard to get the seriousness, but falls short. You don't emotionally feel for him and that's where you lose interest. Also, Sandeepa Dhar's performance is decent and she manages to hold the ground. What we dislike about the casting is that the actors are trying too hard, making it look forced.
Overall, Abhay delves on an interesting concept but the execution lacks depth. The way the police procedurals are shown will give the viewers an idea about what struggles the police force goes through while investigating a crime, but do you really want to know about it?
Our verdict is Blahworthy!
Image Source:- Spotboye Team