Cargo Movie Review: Vikrant Massey And Shweta Tripathi Spin Around An Intelligent Concept With A Faulty Screenplay
Netflix's Cargo starring Vikrant Massey and Shweta Tripathi is not the best offering by the streaming platform but has a strong plot. Here's my review on the film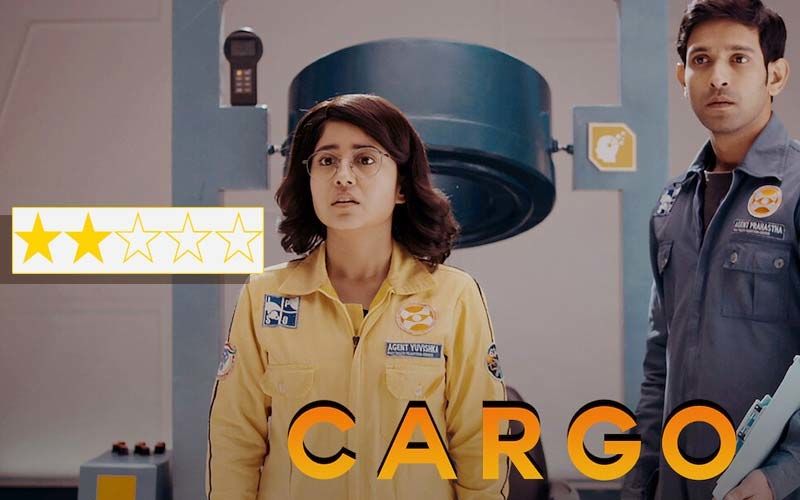 After Deepika Padukone's Chhapaak, I was extremely curious to see what next Vikrant Massey has to offer. I have a strong liking towards his craft and feel he spills magic on-screen with his effortless acting chops. So, when Cargo, starring him along with another talented actor, Shweta Tripathi made a landing on Netflix, I had a lot of expectations. However, this spaceship reincarnation drama crashed badly.
Cargo is based on the concept of a peace treaty signed between homo rakshasas (who look just like humans) and mankind. According to this treaty, those who have died, can be reincarnated using scientific methods and some supernatural powers of these rakshasas, running a Post-Death Transition Services in Space. Vikrant plays the role of one such rakshasas, named after the chief commander of Raavan's army, Prahastha.
Prahastha has been living on this space ship for the past 75 years and has reincarnated millions of humans. He is lonely and feels that the dead bodies, termed as 'Cargo' in the series, are more alive than him. But his life changes a bit when Shweta Tripathi, who's playing the role of another rakshasas, Yuvishka, arrives on his space ship as his assistant with magical healing powers.
The story proceeds with both Prahastha and Yuvishka performing their transition duties and how they come across various dead humans with different stories. More or less, that's about it and that is where the film crumples.
The script-writer and director, Arati Kadav, could not churn out a good screenplay of an interesting plot. The graph is static and the scenes are repetitive with the post death transition process going on and on. The pace is slow and I feel it could have been easily chopped by half 20 mins.
Vikrant and Shweta deliver good performances but unfortunately the film does not offer much scope for them to showcase their talent.
In all, Cargo is a great concept to hear but turning it around into a film fell flat for the makers. I'd say it is Blahworthy and give it 2 stars- one for its ahead of time concept and another one for Vikrant and Shweta.