Chhatrasal Review: Apart From Neena Gupta's Fancy Wardrobe, Nothing Stands Out In This 20 Hours Of Unbearable Historical Drama; Ashutosh Rana Fans, Skip It!
Here's our review for MX Player's latest web show, Chhatrasal, starring Ashutosh Rana and Jitin Gulati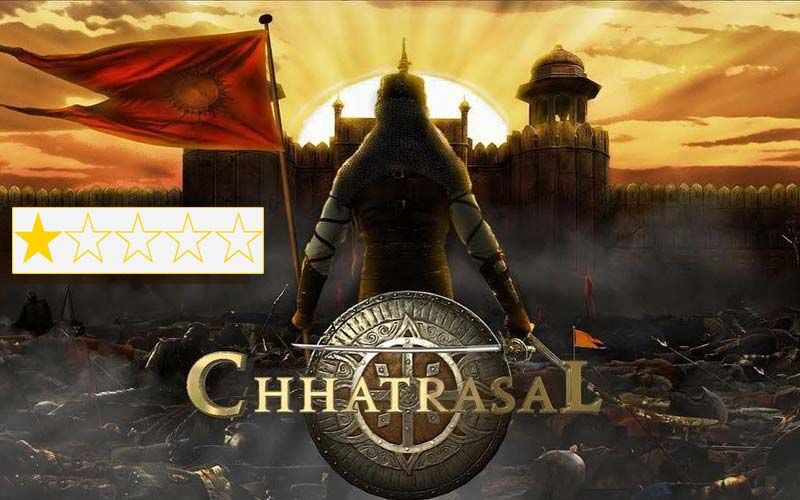 If filmmakers like Sanjay Leela Bhansali, Ashutosh Gowariker, who have had an exemplary run in making historical films, were to watch MX Player's new web show Chhatrasal, they would probably contemplate on starting tution classes on how to make a period drama. Ashutosh Rana and Jitin Gulati starrer Chhatrasal is an epic fail in this genre.
The plot can be explained in one sentance. Chhatrasal, the son of warriors Champat Rai Bundela and Sarandha fighting it out to set Bundelkhand free from the Mughal rule in the 1600s, has a life mission to take revenge of his parent's death, who were killed by Aurangzeb's army. His mama, an elder cousin, his wife Dev Kumari, and a 'Katappa' kind Mahabali help him out in this journey.
Amongst the many issues I had with the show, the first and foremost would be it's length. Almost 20 hours of content churned out just to lead us to a battle which lasted barely for a minute with distatsteful VFX. I could have banged my head on the laptop on reaching the end of episode 20 but then I realised, the machine has already gone through a lot.
Another jarring loophole which bothered me was the version told in this series does not really match to what is available on the Internet about Raja Chhatrasal on various historical websites. Besides this, I feel there was no editor on board for the show as it's flooded with long sequences and patience-testing slow motion shots.
Coming to the direction, well, surely Anadii Chaturvedi did not do his homework before rolling this one out. Most of the series is shot on chroma, which could have been due to the pandemic, but then again, the VFX of the show is highly disappointing. Guess the entire budget went in the narrator of the show, Neena Gupta's wardrobe, which was the only thing that stood out.
Ashutosh Rana's fans will be highly upset as the actor is barely there was 1 hour in totality out of the 20 hours content. He suits the role of Aurangzeb but at many places I did feel the actor is trying hard. Jitin Gulati as Chhatrasal is fine but there isn't anything to boast about in his performance. I found his range quite flat. Neena Gupta has narrated the story well, in her shudh Hindi, but again my question is- what was the need?
It breaks my heart to write off a show, which clearly has a lot of people's hardwork involved, but there is nothing which impressed me in this series. Maybe the makers had visualized the show in a grand way, but it certainly did not convert on the screen. I will say it's Blahworthy and rate it 1 star.
Image Source: Instagram/chhatrasal_official, youtube/mxplayer