Class Of '83 Movie Review: Bobby Deol Misses The Target Again But His Squad Delivers Hard
Bobby Deol makes his debut on the web space with the Netflix Film, Class Of '83, today. However, the Atul Sabharwal directorial, produced by Shah Rukh Khan, fails to grab attention at many places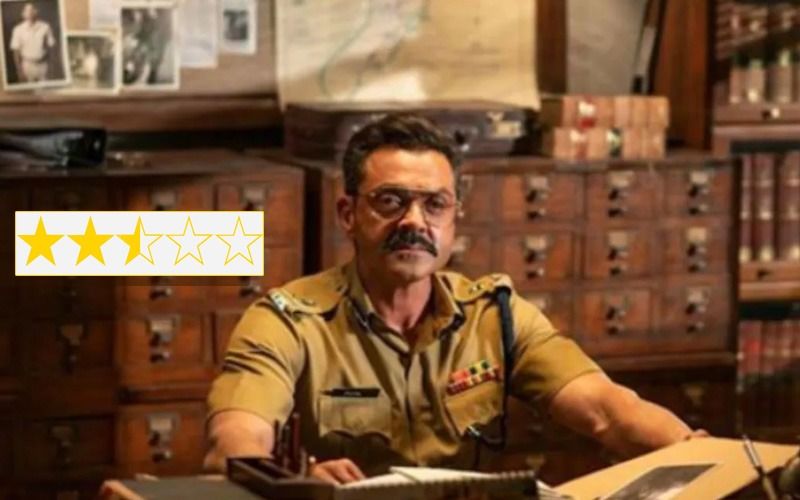 Netflix released it's latest Red Chillies Entertainment presentation, Class Of '83 today. The film brings back Bobby Deol on the screen but this time in a super serious cop avatar, unlike his last few lighthearted roles. However, Deol does not impress much as the brooding police officer, Vijay Singh.
The film, directed by Atul Sabharwal, is pacy and thankfully not too long. It is based on the book- The Class of 83 and is about an honest and supremely talented police man, Vijay Singh, who has been given a punishment posting as the Dean of the police academy. You ask why? Well, he didn't learn the dirty tricks of staying 'in the system'. He then sets out to form a squad with the most underperforming candidates of the academy to put an end to his long chase for a gangster, Kalasker.
Well, the squad- composed of new actors Hitesh Bhojraj, Sameer Paranjape, Ninad Mahajani, Prithvik Pratap and Bhupendra Jadawat- delivered a superb performance. It's at this point where I'd say, 'the squad performed better than their team leader.'
Bobby fails to hold the attention on-screen. His brooding doesn't touch the heart as much and makes me feel, he should probably stick to lighter roles. It is his average dialogue delivery which makes the actors of his squad stand out even more.
Shukla and Varde- two loyal yet corrupt police officials- win hearts with their strong expression game and screen presence.
Overall, Class of '83 is the usual cop-gangster drama, which brings out the stories of Bombay Police and the encounters in the 80s but doesn't serve anything more than what we have already had for our meals in the past. I will go with 2.5 stars.