Enola Holmes, Movie Review: Millie Bobby Brown Is Charismatic As The Newest Detective Holmes
Meet the newest member of Detective Holmes family- Enola Holmes played by Stranger Things actress Millie Bobby Brown. Here's what we thought about it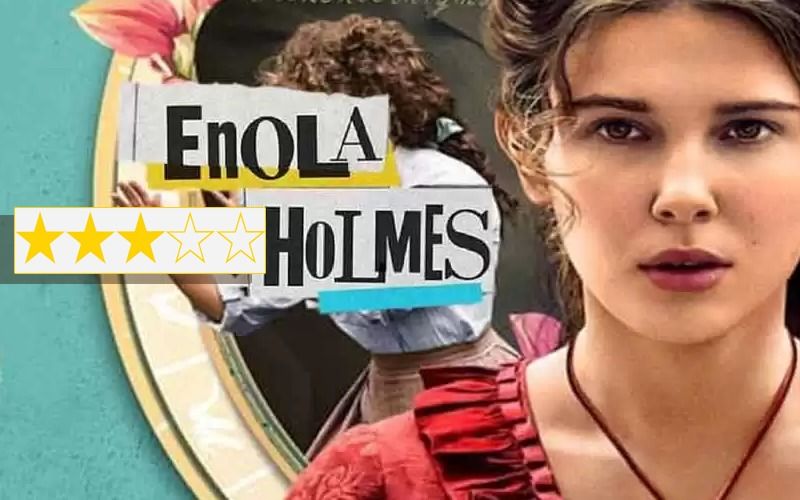 Henry Cavill plays Sherlock and unlike the previous depiction of the character, this Sherlock gets vulnerable when it comes to his younger sister.

The movie, well, I'd say it's not the best example of a Holmes detective franchise where the mysteries and the cases are gripping and intriguing. This one focuses more on building up Enola Holmes' character.
The storyline is from the era of 1864, where Elona is being raised single-handedly by her mother in England, as her two brothers- Sherlock and Mycroft leave homes to tread on their paths. The era also shows the changes England is going through in its political circle.

One fine day, Enola's mother goes missing and the brothers- Sherlock and Mycroft- have to return to their sister. While Mycroft is the harsh one who wants to send Enola to a finishing school for young ladies, Sherlock somewhere understands her resistance and knack for deductions and deciphering. Nonetheless, Enola elopes from their house to find her missing mother, all by herself.
The movie not only deals with one mystery of Enola's missing mother but also of a young Lord Viscount Tewksbury, who is also on a run from his house and meets Enola enroute. The convulsion of two plots is not very impressive and gets quite obvious as the film progresses.
Overall, the film is easy-breezy and fun. Watch it for Millie's performance as she sets the screen on fire with her energy and charisma. It certainly opens a good way to a sequel where we can see Sherlock and Enola solve cases together but if mystery and thrill is what you're expecting from this one, then you'd be disappointed.
I'd say it's Bingeworthy and give Enola Holmes 3 stars.
Image source: Netflix