Grahan Review: An Emotional And Engaging Tale Of Love, Riot, Greed With A Few Imperfections
Here is our review for Grahan, the latest series by Disney Hotstar Plus, starring Zoya Hussain, Pawan Raj Malhotra, Anshumaan Pushkar and Wamiqa Gabbi in pivotal roles. The series has been directed by Ranjan Chandel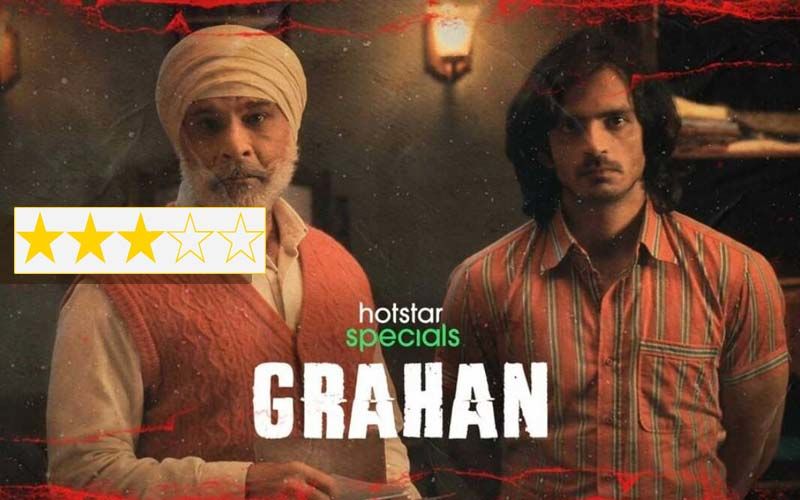 When I got the synopsis of Disney Hotstar and Jar Pictures new web series, Grahan, I was informed that it is a work of fiction and an adaptation of Satya Vyas's novel Chaurasi (which was based on the 1984 Anti-Sikh riots in the country). So, I watched the show purely as fiction and the outcome was quite pleasant. But I would not deny that along with a few loopholes, it had a major flaw which I'll reveal by the end of this review.
Grahan is a love story (set in 1980s in Bokaro, a district in Jharkhand famous for its Steel plant) of Rishi Ranjan (Anshumaan Pushkar) and Manjeet Chhabra (Wamiqa Gabbi). Manjeet, a Sikh girl, falls in love with Rishi who stays as a paying guest at her house. However, things take a rough turn when the anti-Sikh riots break out in the country in 1984, after the assassination of India's then Prime Minister, Indira Gandhi.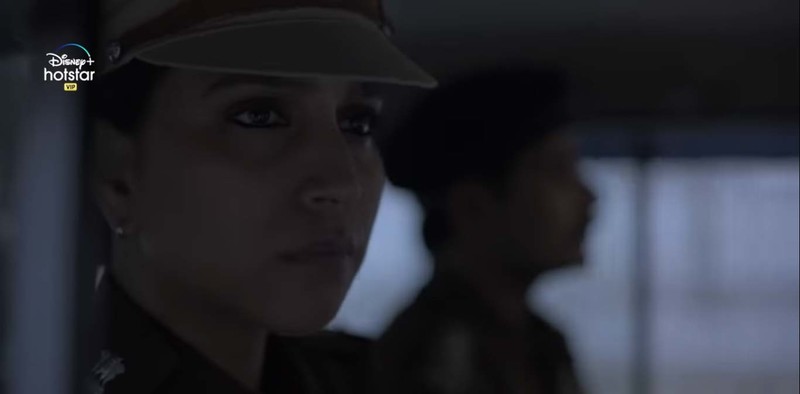 30 years later, Amrita Singh, an IPS officer is given the responsibility of heading a Special Investigation Team (SIT) which is set to find the real culprits of the 1984 riots in Bokaro. In her investigation, Amrita comes to a crossroad where she has to choose between her father, accused of involvement in the riots, and her duty.
The story, screenplay and the direction of the 8-episodic show is commendable until episode 6, however, can't say the same for the last two episodes. Director Ranjan Chandel, with Amit Trivedi's impeccable music score manages to hold your attention but the plot starts slipping towards the end. The show becomes unnecessarily slow and goes off track at some places in its timeline, leaving the viewer a bit confused for that period. Let me also mention, there is a court scene in the show during the climax which I felt was an ammeteur attempt in recreating a 'Tere Liye sequence' from Yash Chopra's classic Veer Zara.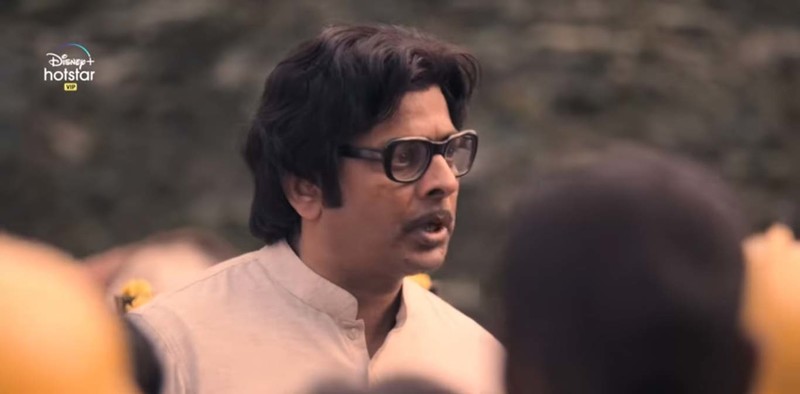 Grahan boasts of its strong performances, especially by Anshumaan Pushkar, Wamiqa Gabbi. Zoya Hussain, who plays Amrita Singh, is the central character but I felt at a few places she lacked the aggression of an IPS officer. Pawan Raj Malhotra is a fantastic performer and in this show too, where he plays Amrita's father and the old Rishi Ranjan, he doesn't disappoint.
Overall, Grahan is a sincere attempt in making a meaty show but I have no idea why it didn't strike the makers that there is a huge difference between the young and old Rishi Ranjan in terms of their physical appearance. How could they squeeze a 6ft up tall guy to a 5ft 7 inch something when he grows old? And that my friend was show's 'jar'ring flaw! Nonetheless, I would say Grahan is bingeworthy and rate it 3 stars, as somewhere it gives out the right message which we all need to decode and understand, especially in the current scenario.

Image Source: Instagram/zorinstv, newspolo, youtube/disneyplushotstarvip