Lihaaf Review: Tannishtha Chatterjee's Film Is A Brave Attempt To Explore The No-Holds-Barred Fearless Sexuality Of Urdu Writer Ismat Chughtai's Art
The 1 hour 12 minute-long film, Lihaaf is tastefully mounted, elegantly executed. Read our review.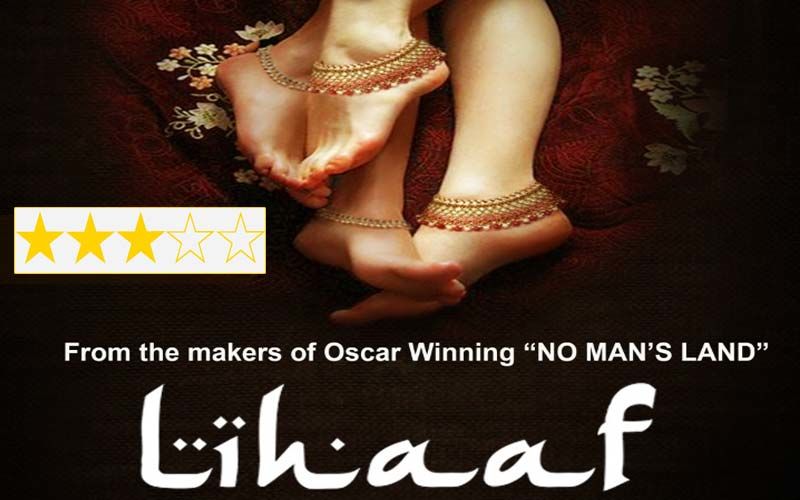 Lihaaf is a brave, audacious attempt to explore the no-holds-barred fearless sexuality of Urdu writer Ismat Chughtai's art. In an ambitious fusion of fact and fiction, Chugtai's commitments and priorities as an artiste and a wife-mother are yoked with scenes from Chugtai's controversial sex-rated story Lihaaf.
It is a tricky complex and near-impossible balance between the artist and her art. Director Rahat Kazmi just about carries it off. The 1 hour 12 minute-long film (how does this qualify as a short-film?) is tastefully mounted, elegantly executed. The spoken and visual language are refined. Cinematographer Pinku Chauhan confers a rich texture to the frames without making them look over-ornate.
The sets depicting the Nawab's haveli where the story – Lihaaf of a lonely Beghum's tryst with carnal joy with a same-sex partner, unfolds, are aesthetically constructed, as are the narrative key-points.
One never feels the burden of periodicity overpowering the story. The approach to the leadan subject is light, bright, sunny and cheerful. The redoubtable Tannishtha Chatterjee is a likable blend of rebellion and bemusement as Chugtai while the director Rahat Kazmi puts in an appealing performance as Chugtai's husband trying to be tolerant and liberal but failing to cope with his wife's 'bachkana harkatein'… until that plate of biryani from his wife's kitchen dissolves his sulk.
The real gosht (meat) of the plot is in the fiction portion of Chugtai's story where Sonali Sehgal is an able portrait of decadent sexual craving. She is especially persuasive in her scenes with her masseur Rabbo (Namita Lal) and the Beghum's sobbing acquiescence the first time when Rabbo gives her a back a vigorous rub, is a moment well played out.
In spite of the staginess of the double plot, Lihaaf leaves an appealing impression drawing up a solid case for lonely neglected housewives to tumble in the lihaaf (quilt) with partners of the same sex. Not quite as seductive a take on period lesbianism as The Favourite, Lihaaf nonetheless gets by on the strength of a credible plot construction and some effective performances.
And the Begum burns while the Nawab fiddles with young boys.
Image Source: Instagram/vootselect , youtube/voot, imdb