Moffie REVIEW: Kai Luke Brummer, Ryan De Villiers And Hilton Pelser Starrer Is A Moving And Masterly Tale About Love During Apartheid
Amazon Prime release Moffie is a moving tale about the cruelty of army life and the smothered sexual affections of a young man in macho denial. Read the full REVIEW here.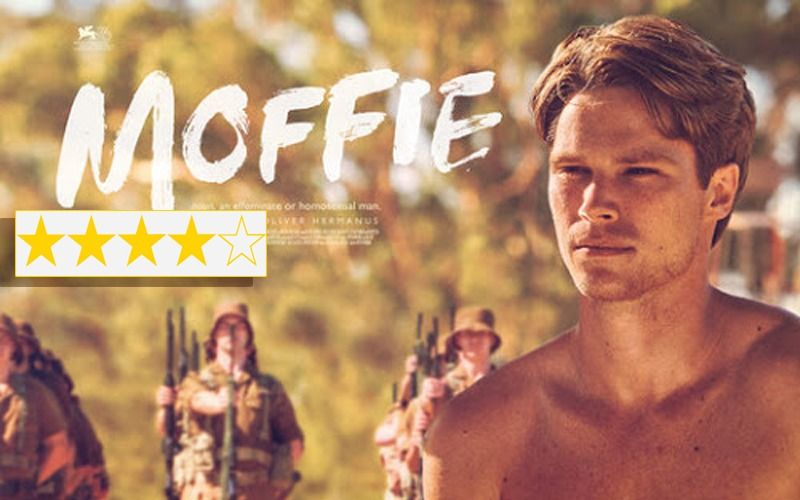 From South Africa comes this excruciatingly evocative war drama that trails its young protagonist Nicholas (Kai Luke Brummer) to his sexual and emotional awakening. Amidst the turmoil of war and racism during Africa's infamous apartheid, Nicholas must struggle with a third level of crisis. He is gay. Nobody knows it. His parents are overjoyed when their son is recruited into the army. They can't wait for him to man up.
The first interlude of Nicholas' initiation into army life is a nodding homage to An Officer & A Gentleman and all the other war-weary epics on the young hero being initiated into a life of state-sanctioned brutality. Nicholas hides his dread and anxiety, internalizes his repugnance for macho violence that war signifies and makes every effort to ensure he doesn't appear effete, as his vicious army senior(Hilton Pelser, sufficiently stolid) breaks down Nicholas' defences, makes a man out of him.
The film is remarkably astute in its depiction of Nicholas' turbulent feelings and their burial deep in his subconscious for no one to see or touch. But who can stop karma? When a mutual attraction happens between Nicholas and a fellow-cadet Dylan(Ryan de Villiers) Nicholas fights the attraction with all his might. To be gay in the South African army in the 1980s is to be declared a "moffie" the local word for faggot and to be locked away and administered electric shocks in an asylum.
The cruelty of army life and the smothered sexual affections of a young man in macho denial is depicted with a lingering sensitivity. The director never allows us to feel sorry for Nicholas. Instead he focuses on bringing out Nicholas' determination to overcome the life of suffocation and denial. So that one when an erotic interlude of tenderness in the trenches ensues between Nicholas and Dylan it changes the tenor of terrifying self-abnegation.
The mortifying humiliation of a young gay man in a society run on the rules of bullying is so vividly etched into the aggressive landscape that I felt I was watching the most frightening horror saga of modern times. The horror of not being oneself. Moffie is masterly and moving in its portrayal of emotional bleakness and amorous atrophy during wartime. A must watch.
Image source: moffiefilm.com