PariWar Review: Get Ready For A Laugh Riot With Gajraj Rao, Ranvir Shorey, Vijay Raaz; This Rib Tickling Web Series Is A Must-Watch
Disney+ Hotstar series PariWar has released today, but before you watch, check out our review of the rib-tickling comedy show starring Gajraj Rao, Ranvir Shorey, Vijay Raaz, Yashpal Sharma, Abhishek Banerjee, and others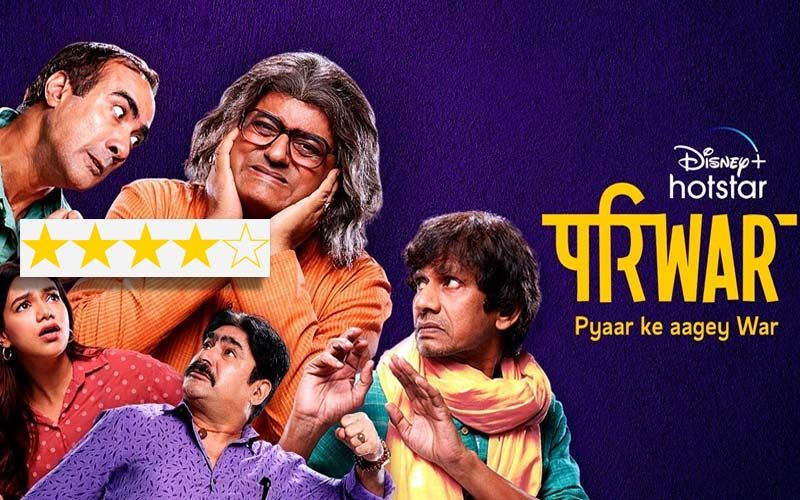 The comedy web series PariWar has released on Disney+Hotstar today, and the viewers have really high expectations as it features an ensemble cast which includes some critically acclaimed actors. The web series features Gajraj Rao, Ranvir Shorey, Vijay Raaz, Yashpal Sharma, Abhishek Banerjee, Nidhi Singh, Kumar Varun, Sadiya Siddiqui, Anuritta K Jha, among others. PariWar is high on entertainment and is an absolute laugh riot!
The fun drama is set is Prayagraj and the story follows the Narayan family, and its members who are after Kashiram (Gajraj Rao)'s property. Kashiram lives alone in Prayagraj, along with his househelp. Chhutke (Ranvir Shorey), and Badhke (Yashpal Sharma) play the role of his sons, who do not get along with each other and are after their father Kashiram's property. Kashiram's older son Mahipal lives in Benaras, while his daughter Guddan lives in America. However, Kashiram keeps calling them by feigning ill health. Abhishek Banerjee plays the role of Doctor Munna who has feelings for Kashiram's daughter Guddan.
The fun begins when Gangaram (Vijay Raaz), a family friend, convinces Kashiram to give away his land worth Rs 30 crore for building a Vidhur Aashram, a widowers' home. What unfolds is a Pari-War in the literal sense.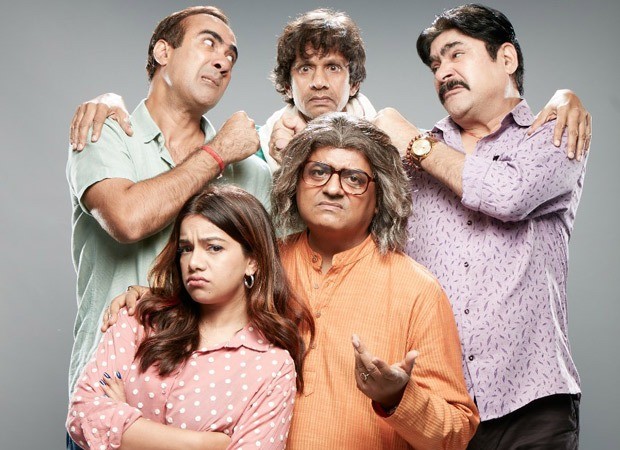 The comedy show has some classic meme-worthy lines. A terrific ensemble cast of critically acclaimed actors with great comic timing have come together to create this rib-tickling web series, and it will leave you in splits. Writers Gaganjeet Singh and Shantanu Anam have done a great job and along with director Sagar Ballary, they have left no stone unturned to make this an excellent web series. It's a firecracker of a script- the best in a long long time. 6 episodes of roughly 30 minutes each will leave you laughing out loud and wanting more. A feel-good, happy, fun series that you must definitely watch.
PariWar is absolutely binge-worthy, and we rate this web series 4 out of 5 stars!
Image Source: YouTube/Arre, acqro.in