The Night Clerk Review: Tye Sheridan, Ana de Armas And Helen Hunt's Movie Is Interesting, But Not Enough
Finally, the biggest mystery in The Night Clerk is - why was it made?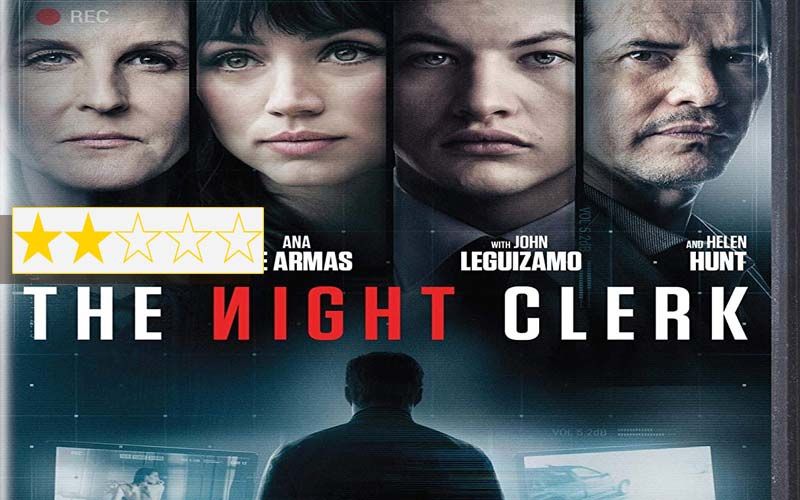 With four enormously charismatic actors at the helm, this whodunnit should have been a lot better. It is not an unwatchable film. But I am not sure it is good enough to be considered worth your time.The stand-out act is by Tye Sheridan whose performance as one afflicted with Asperger's Syndrome is empathetic, delightful and charming.
Sheridan is the linchpin on which the film's suspense pivots. He is more than capable of shouldering the film. But the plot which involves a murder in a hotel room and a forbidden tryst in another hotel room, hinges on too many coincidences to be considered ingenious or anywhere close to it.
At the most, the narrative makes space for some hard hitting moments when Sheridan's Bart is trying to dodge the rigorous grilling of a nosy but kind cop (John Leguizamo) who suspects young vulnerable Bart to be guilty but wishes it were not true because… well, Bart is special and Tye Sheridan plays him special.
Enter Andrea, a mysterious distressed woman, who happens to be stunningly pretty because she's played by Anna de Armis who was knock-out good in Sergio. There is instant chemistry between Andrea and Bart. He begins to see a future with her, gets himself a new haircut, buys himself new clothes… There is a sense of purpose in his life. Which is more than we can say about the plot which hammers in the manufactured mysteries like nails in a coffin.
The film should have explored the chemistry between two beautiful young people, both troubled and traumatized but determined to make a good life together. Instead of the chemistry, the director hammers in the mystery creating deep clefts of unexplored space. Where we needed some clarity we got a whole annoying ambiguity.
I was even more disappointed by the way the director explores the relationship between Sheridan and his mother. If the mother is an actress as powerful as Helen Hunt surely we are within our right to expect some fireworks. But Ms Hunt, for all her validated versatility chooses to play the concerned mom like any concerned mom. Lots of hand-wrenching but nothing gut-wrenching here.
Finally, the biggest mystery in The Night Clerk is - why was it made? And if it turned out not what was expected to, would it not be better to just let such a misfire lie in the cans rather than exposing such likeable stars to ridicule?
Image Source: Instagram/thenightclerkmovie/
screamingcinema