Wonder Woman 1984 Review: This Gal Gadot Starrer Fails To Deliver The Feeling Of Pure Adrenaline Rush, Unlike Its Prequel
Planning to watch Wonder Woman 1984? Read our review of this Gal Gadot starrer before making your mind!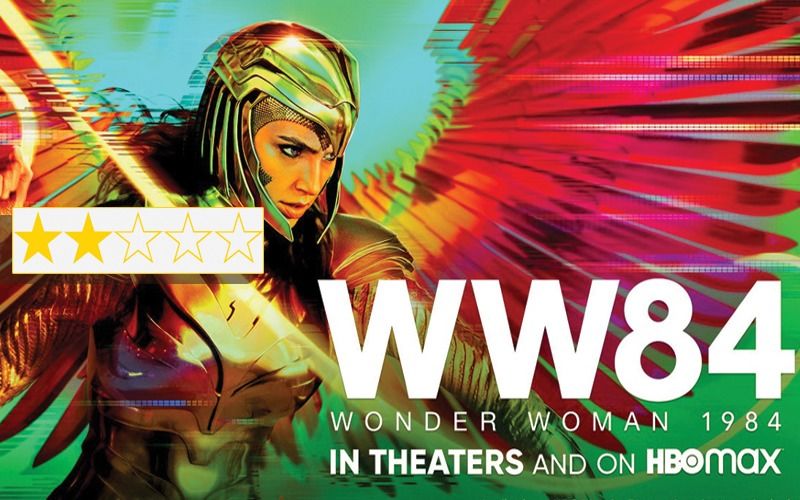 The writing (Patty Jenkins, Geoff Johns, Dave Callaham) is surprisingly poor. The narrative has no surprises. And why does every super-villain have to own and destroy the world? Can't they be a little less ambitious? This brings me to Chilean-American actor Pedro Pascal whose super-villain act is filled with unintentional humour. Pascal brings in a lot of Jim Carrey into his teeth-grinding villainy. It makes him look more like a loser than crimelord.
Gadot and the new super-villain have little time to clash as the unwieldy plot crashes and burns through Washington and the Oil Gulf where Gadot has her biggest action sequence in a road chase that leaves us feeling unfulfilled, like a joke without a punchline or sexual intercourse without the orgasm.
The pale storytelling never perks up to acquire a flamboyant hue. More than Gadot and the villain, this is a film about two contrasting women at the workplace, one smart and cynosure of all eyes, the other a bit of a fly on the wall. Whenever the two ladies played by Gadot and Kristen Wiig come together we sense of hovering dramatic tension that never quite makes it out into the open.
Wonder Woman 1984 is more about promises than keeping them. After Wonder Woman in 2017, we held our collective breaths for the follow-up. As far as sequels go, this one is an underwhelming experience. While saving the world, Gal Gadot's Wonder Woman also finds the time to get back together with her old(and by old I mean circa 1917 ) flame Steve, now inhabiting another body but inexplicably visible to Diana as Chris Pine who played the role earlier.
Maybe the 1984 era pre-empted the joys of photo-shopping? Or maybe Pine and Gadot made too irresistible a couple to leave behind.
There is a lingering feeling of nostalgia about this sequel that does not allow it to be an independent stand-alone film. The legendary Hans Zimmer's background score is all about simulating a sense of self-designed epic-ness in the proceedings while the cinematography by Mathew Jensen who also shot the first Wonder Woman film is functional rather than fabulous.
The same goes for the film. Both Gadot and Pine look bored and bovine together and apart. While Pedro Pascal makes enough faces to compensate for the lack of animation in the lead pair. The 'supine'-villain has a little son named Alistair who looks Hawaiian/Malaysian. The mixed marriage must have been more interesting than what transpires here.
Oh yes, our own Ravi Patel seen having a ball with Swara Bhaskar in Bhaag Beanie Bhaag, is seen with Gal Gadot for exactly 3 minutes. Having no ball or balls.
I hope Ali Zafar has better luck with Ms Gadot in Death On The Nile. For now, it's death by the green-screen for Gadot.

Image source: youtube/WarnerBros.pictures,AmazonFireTV