JUST BINGE: Guess Which Shows Are Ali Fazal And Shweta Tripathi ODing On?
Curious to know what your favourite stars binge on from the digital world? Well, we have got you covered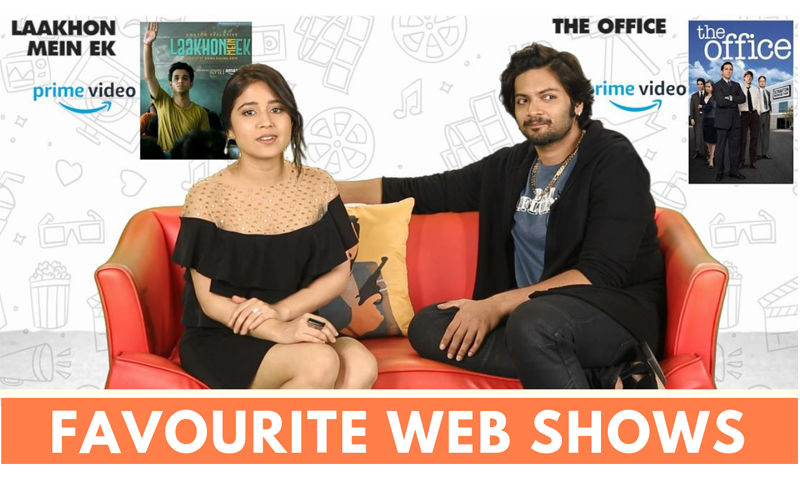 Ali Fazal and Shweta Tripathi have been making a lot of noise courtesy their Amazon Prime Video's web series, Mirzapur starring Pankaj Tripathi. The versatile actors met us for a brief chat and we got the opportunity to ask them what keeps them glued on the digital space. Here's what the actors said:

Ali Fazal is clued to The Marvelous Mrs. Maisel.

About the show: In 1958 New York, Midge Maisel's life is on track– husband, kids, and elegant Yom Kippur dinners in their Upper West Side apartment. But when her life takes a surprise turn, she has to quickly decide what else she's good at – and going from housewife to stand-up comic is a wild choice to everyone but her. The Marvelous Mrs. Maisel is written and directed by Amy Sherman-Palladino (Gilmore Girls).


Shweta Tripathi is watching Laakhon Mein Ek currently.

About the show: All that 15-year-old Aakash wants to do is make mimicry videos and post them online. Instead, he finds himself in an IIT coaching institute called Genius Infinity, where he is a misfit, unable to cope with the syllabus, and placed in the notorious section D. Now, along with roommates Bakri and Chudail, Aakash will learn to answer life's multiple-choice questions.

Watch the video above to know what more the stars have to say about their favourite shows.