Horoscope Today, April 13, 2020: Check Your Daily Astrology Prediction For Leo, Virgo, Libra, Scorpio, And Other Signs
Every new day brings new possibilities, grab the newer opportunities, face the newer challenges with the help of advice given in the stars. Learn what works for you and what doesn't. Make the most of each day.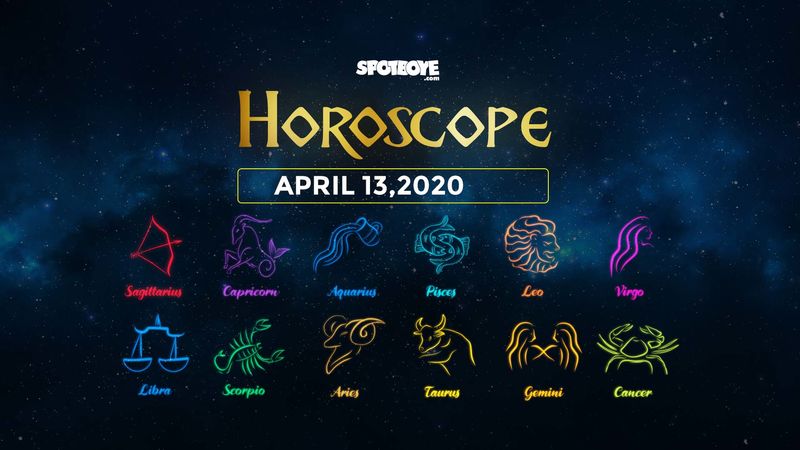 Check out today's horoscope here:
ARIES (Mar 21 – Apr 20)
You have to choose between work and family. In the evening reserve the time for having fun with family or spouse. Make the most of the time with your partner.
TAURUS (Apr 21 – May 21)
Illness on account of carelessness is on the cards. Mental stress should be avoided. You cannot always be thinking from your head.
GEMINI (May 22 – June 21)
Let someone know how deeply you love them, you will also be loved back by your family, children, partner and others with the same vigor.
CANCER (June 22 – July 23)
Express what you feel, put together a solution and do what feels right! You will love to stroll in a world of fantasy.
LEO (July 24 – Aug 23)
Tension and awkwardness prevail for most of the day. Taking up a challenging project, will help you find success.
VIRGO (Aug 24 – Sept 23)
Today you will witness that family helps you grow, set realistic goals and prioritise them. Items you mark highest will demand quick actions,
LIBRA (Sept 24 – Oct 23)
You are the peak of your success today. People do not enjoy the limelight you get. Keep your eyes open for betrayal from business partners in matters of crucial importance.
SCORPIO (Oct 24 – Nov 22)
Great opportunities and possibilities are just a decision away but personally you need to work on your inner conflicts before taking any step.
SAGITTARIUS (Nov 23 – Dec 22)
Employment or business brings forward many opportunities that should not be turned down. A long term growth is hidden in one of these. Evaluate and choose.
CAPRICORN (Dec 23 – Jan 20)
You are proving your opponents wrong today by becoming the star achiever. Let yourself out of the restrictions you have put and express the joy and love with your partner.
AQUARIUS (Jan 21 – Feb 19)
As people admire your talent today, you are on the 7th sky but do not forget, your arrogance can bring you back to planet earth easily. Keep your feet grounded today.
PISCES (Feb 20 – Mar 20)
You may have planned something romantic but your partner is the one giving you a surprise today. Sit back, relax and enjoy the treatment.
image source:-spotboyE team