Horoscope Today, April 17, 2020: Check Your Daily Astrology Prediction For Leo, Virgo, Libra, Scorpio, And Other Signs
Get an accurate prediction based on the astrological position of your stars today. Make your day a success by being prepared about the challenges in-store and the opportunities you have!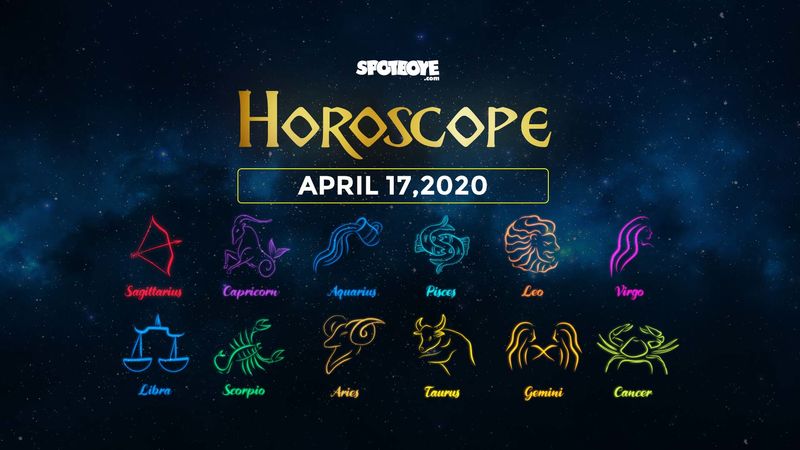 Check out today's horoscope here:
ARIES (Mar 21 – Apr 20)
Finding solutions to all your problems you bring out a tactful, creative and optimistic side of yourself today.
TAURUS (Apr 21 – May 21)
You will be mindful of your family relations today you can even be on the brink of a marriage proposal.
GEMINI (May 22 – June 21)
Health and wellness attract your attention. Take a breather to understand your body and respond to it. You may tend to be restless, inactive, and averse to exerting yourself in any way.
CANCER (June 22 – July 23)
Be fruitful and do not take any hasty decisions today with your heart. A fruitful day for artists and creative people.
LEO (July 24 – Aug 23)
You are enthusiastic and impulsive today but your emotions are causing your obstacles today. Look at the positive side of things and maintain gratitude.
VIRGO (Aug 24 – Sept 23)
You may want to add some value by being more humanitarian and productive at the same time. Time to think for the greater good.
LIBRA (Sept 24 – Oct 23)
Relationships are on the stake today. You will trust others easily and this may harm you. You are likely to be betrayed by someone close to you.
SCORPIO (Oct 24 – Nov 22)
To resolve your problems you find various resources that might help you. Your endeavors turn out to be successful. Do not push them away as they will be back in no time.
SAGITTARIUS (Nov 23 – Dec 22)
Expect not to find even a moment's peace. Keep your level of energy and concentration intact to face this day in all your strength.
CAPRICORN (Dec 23 – Jan 20)
Careful not to end up having to face heavy losses. You will be busy entertaining and being entertained and will have some of the best moments of your life.
AQUARIUS (Jan 21 – Feb 19)
Don't let the appreciations and rewards make you complacent. Keep working hard your journey is still not very far along.
PISCES (Feb 20 – Mar 20)
A day with positivity and a lot of hard work is here. A substantial amount of cash will flow in and you feel nice about your finances.
image source:-spotboyE team