Horoscope Today, April 20, 2020: Check Your Daily Astrology Prediction For Sagittarius, Capricorn, Aquarius and Pisces, And Other Signs
Get an accurate prediction based on the astrological position of your stars today. Make your day a success by being prepared about the challenges in-store and the opportunities you have!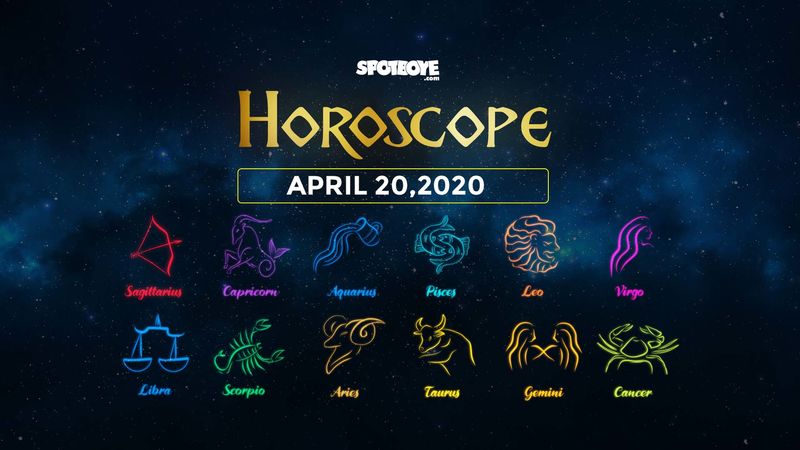 Check out today's horoscope here:
ARIES (Mar 21 – Apr 20)
You will come across something positive today that will shape the next plan of action. Arts and crafts take a front seat.
TAURUS (Apr 21 – May 21)
Your practical side of thinking is prominent today you will need to put in extra effort and keep your mind on track.
GEMINI (May 22 – June 21)
Paying more attention to work results in you landing new projects and contracts to spur on your earnings.
CANCER (June 22 – July 23)
You will be involved in discussions and debates today, with family, colleagues and/or friends. You will be able to sail through with your knowledge today. You will impress everyone with your knowledge.
LEO (July 24 – Aug 23)
Compromise your attitude, today. You are in for some appreciation throughout the day. You will be forced to postpone important events.
VIRGO (Aug 24 – Sept 23)
You will be mindful of your family relations today and don't discount family for work. Seek balance. New ideas spring into a business plan.
LIBRA (Sept 24 – Oct 23)
You may want to add some value to making your home a warm hosting place. You are at your creative best today.
SCORPIO (Oct 24 – Nov 22)
Finding solutions to all your problems you bring out a tactful, creative and optimistic side of yourself today.
SAGITTARIUS (Nov 23 – Dec 22)
A day to be at peace and spend quality time with family. To resolve your problems you find various resources that might help you.
CAPRICORN (Dec 23 – Jan 20)
A day with positivity and a lot of hard work is here. Keep your level of energy and concentration intact to face this day in all your strength.
AQUARIUS (Jan 21 – Feb 19)
Keep your, you will do a fine job, whether it's your workspace, your bills, your finances, or even your closet.
PISCES (Feb 20 – Mar 20)
Your endeavors turn out to be successful. Do not push them away as they will be back in no time. It is a day to value your relations and reconnect with lost contacts.
image source:-spotboyE team