Horoscope Today, August 19, 2021: Check Your Daily Astrology Prediction For Aries, Taurus, Gemini, Cancer, And Other Signs
Get an accurate prediction based on the astrological position of your stars today. Make your day a success by being prepared for the challenges in-store and the opportunities you have!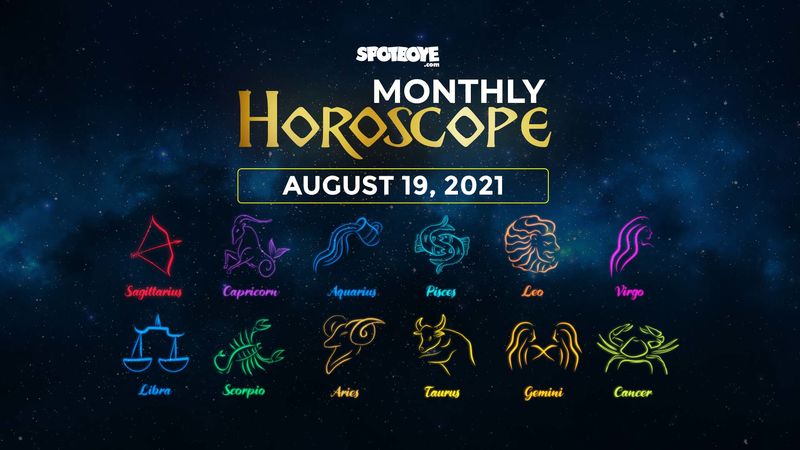 Check out today's horoscope here:
ARIES (Mar 21 – Apr 20)
Today your creative side will bring you a lot of success. Since you know your capabilities, you will take up more on your plate than you can handle. But do not go back on your word as it may hamper trust. Complete what you commit. Focus is your keyword!
TAURUS (Apr 21 – May 21)
Money bothers you today but you can give the worry a rest, there is an income card on your list today. Keep a close watch on the decisions you make today.
GEMINI (May 22 – June 21)
Confrontation is a bad idea for today. Play well on the logic and words and steer clear from deep talks. A trip with close family members or friends is on your cards soon.
CANCER (June 22 – July 23)
This is a good time to flaunt yourself. You are important and intelligent and do not shy away from appreciation.
LEO (July 24 – Aug 23)
Travel is on your cards. The strong possibility of travel will also give its way to a great adventure. You will be able to manage work and trips!
VIRGO (Aug 24 – Sept 23)
The ambivert in you will need to recharge your batteries after a huge round of socialization! Pay attention to your own demands every once in a while.
LIBRA (Sept 24 – Oct 23)
Appreciation knocks on the door from all directions for you skills and knowledge but is mindful in your conversations with the key decision-makers.
SCORPIO (Oct 24 – Nov 22)
Flattering comments won't take you anywhere, be honest and practical. You will look and be elegant for most of the day.
SAGITTARIUS (Nov 23 – Dec 22)
Caught up in a competing environment you are not able to relax. You get daunted by more and more responsibilities. Expenses are slipping out of control. Be mindful.
CAPRICORN (Dec 23 – Jan 20)
Bullies and haters can try all they want but your luck will pull you out of any pitfalls. Romance changes your mood from work to love.
AQUARIUS (Jan 21 – Feb 19)
Finally, your finances have found a stronger foothold. Enjoy your success but be vigilant of people who are waiting for you to fail. Get rid of dependencies.
PISCES (Feb 20 – Mar 20)
Little victories make your day. Your teamwork can get you place. Increase your productivity at work and find yourself being recognized by seniors and managers.
Image source: SpotboyE Team