Horoscope Today, August 4, 2021: Check Your Daily Astrology Prediction For Leo, Virgo, Libra, Scorpio, And Other Signs
Get an accurate prediction based on the astrological position of your stars today. Make your day a success by being prepared for the challenges in-store and the opportunities you have!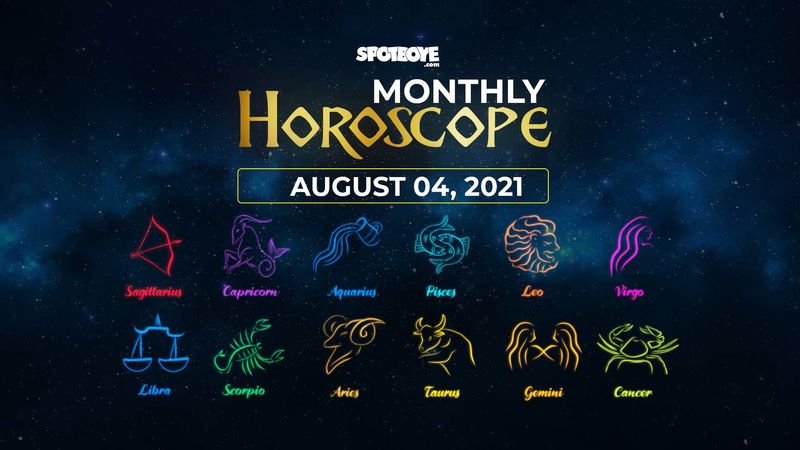 Check out today's horoscope here:
ARIES (Mar 21 – Apr 20)
Today is an ordinary day with no humdrum is here! The day when everything usually gives way to day-dreaming.
TAURUS (Apr 21 – May 21)
You will be successful in remaining steady and focused on your work. You better make up for the lost time to finish pending work in the afternoon.
GEMINI (May 22 – June 21)
Today is a day loaded with lots of opportunities. Take up any venture you want and it will turn into a glittering success.
CANCER (June 22 – July 23)
You may inspire others with your knowledge today. Be cautious in starting something new today. Keep your thoughts to yourself and say things at the right time.
LEO (July 24 – Aug 23)
The stars allow your imagination to help you find solutions. Check your feelings from time to time as they should not cause a trip in your momentum.
VIRGO (Aug 24 – Sept 23)
You may want to add some aesthetic value to your home making it a space-defining your personality. The designer in you will take control.
LIBRA (Sept 24 – Oct 23)
Interviews, new opportunities, and business deals are most likely to not work out. You may feel like you are coming back to square one despite a lot of effort.
SCORPIO (Oct 24 – Nov 22)
Keep control of yourself, as the day seems to be testing your patience. Steer clear of disagreements, criticism, and gossip.
SAGITTARIUS (Nov 23 – Dec 22)
To resolve your problems you find various resources that might help you. Your endeavors turn out to be successful. A day to settle down and help others find solid ground.
CAPRICORN (Dec 23 – Jan 20)
You can now finally appreciate the beauty around you. Your pre-occupied mind is now at rest and you start being more mindful of your surroundings.
AQUARIUS (Jan 21 – Feb 19)
Your fine skills and meticulousness may inspire others today. You will be mindful of your relationships today and witness social and personal growth today.
PISCES (Feb 20 – Mar 20)
Today you want to express but you have been suppressing your feelings. Today might be the day you acknowledge the elephant in the room and move past it.
Image source: SpotboyETeam