Horoscope Today, December 10, 2020: Check Your Daily Astrology Prediction For Sagittarius, Capricorn, Aquarius and Pisces, And Other Signs
Get an answer to the questions which perplex you. Get an accurate prediction of what is in store for the day. Understand what moves may or may not be right.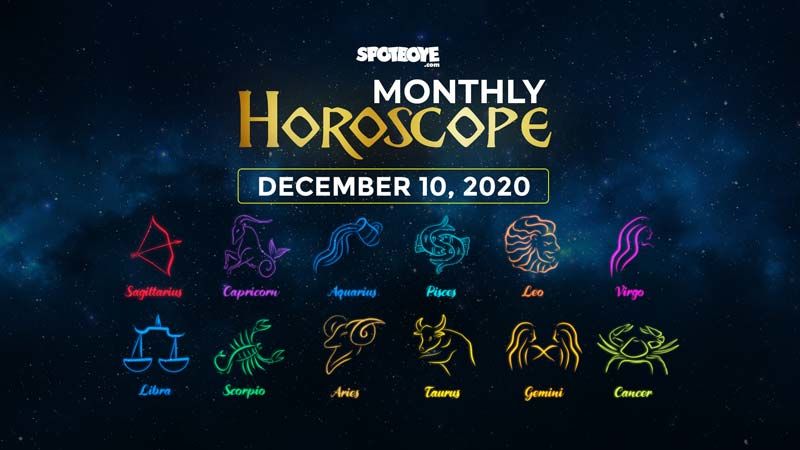 Check out today's horoscope here:
ARIES (Mar 21 – Apr 20)
Time to enjoy the best weekend spirit today. You may start doing all the things that you have been putting on hold for some time. All this while enjoying the process.
TAURUS (Apr 21 – May 21)
Remember that your worth does not depend on anyone's perception of you. Do not spend your energies working on relationships that are not fulfilling for your growth.
GEMINI (May 22 – June 21)
The decisions you make today, will have a long-term impact, proceed with caution. In a rough flight first, wear your mask and then help others. In life too, apply this principle.
CANCER (June 22 – July 23)
Fulfill your pending commitments first and then proceed to the newer ones. Your partner may alleviate the bad mood today.
LEO (July 24 – Aug 23)
If you have been waiting around to express love interest for too long, today is the day. You are most likely to get the same response.
VIRGO (Aug 24 – Sept 23)
Caution is the word if you do not want to embarrass yourself today. Younger ones are likely to help you lift up the spirits today.
LIBRA (Sept 24 – Oct 23)
Work front is abuzz with success and satisfaction, but your emotions override your ability to focus. Manage your expectations to save you from the hurt.
SCORPIO (Oct 24 – Nov 22)
The talent in you will be appreciated today, your partner may be more connected with you than ever. Seize the day and take chances today.
SAGITTARIUS (Nov 23 – Dec 22)
The bull is evident in your cards today, you are likely to earn more than expected and opportunities of travel and leisure are on your cards.
CAPRICORN (Dec 23 – Jan 20)
You are determined to show your worth to those around you. You accomplish that and with your style. Be cautious you do not get carried away. Seek comfort from family when in need.
AQUARIUS (Jan 21 – Feb 19)
Your friends play an important role in your life, your partner will be delighted by you today, and your work buddies may be impressed by your skills. Enjoy the limelight of appreciation today and be prepared for compliments coming your way.
PISCES (Feb 20 – Mar 20)
Partner, finance, and family, all areas of primary concern are on a high alert. Your decisions today will have a long-lasting impact, so tread with extra caution today.
Image source: SpotboyE archive