Horoscope Today, December 14, 2020: Check Your Daily Astrology Prediction For Leo, Virgo, Libra, Scorpio, And Other Signs
Amidst the global pandemic, don't let the Monday blues bring your mood down. Find out what the stars have written down for you, prepare for the worst, and celebrate the best!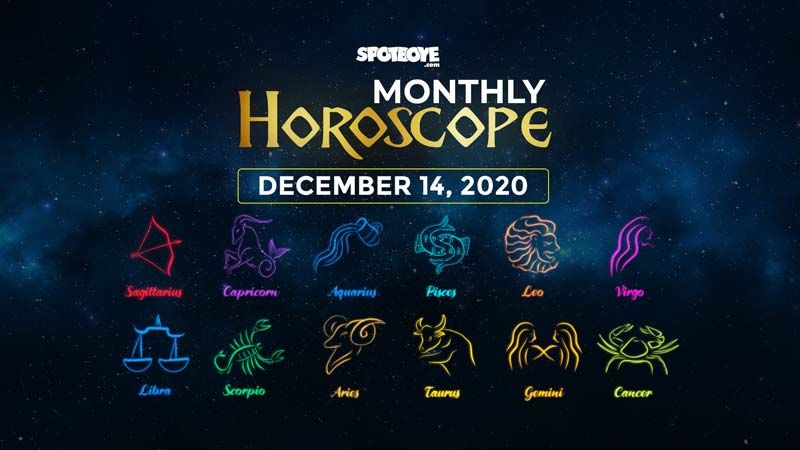 Check out today's horoscope here:
ARIES (Mar 21 – Apr 20)
You need to be active mentally. You feel like spending some time alone. Make wise decisions today. Your progress is slow but consistent.
TAURUS (Apr 21 – May 21)
An open and enthusiastic day is on the cards. The choices you are making lead you to be in a demanding, creative, and fast-paced environment. You love this energy so go with the flow and do not miss on the romance in the air today.
GEMINI (May 22 – June 21)
New partnerships, business, and amazing deals are on the block. You have great energy flowing today. You will think of re-inventing the usual.
CANCER (June 22 – July 23)
Enthusiasm and level of energy are high today. Use this opportunity to improve your health, or learning a new skill.
LEO (July 24 – Aug 23)
Home makeover and DIY projects have caught your attention for quite some years now. You will make your home warmer and welcoming today.
VIRGO (Aug 24 – Sept 23)
With high levels of energy, you realize that your high spirits will bring a lot of energy. The evening helps you unwind.
LIBRA (Sept 24 – Oct 23)
Meetings or negotiations are promisingly working out for you today. Today you will get so much more work done.
SCORPIO (Oct 24 – Nov 22)
Your attempts to avoid all fun and frolic will bore you. Try to put on a happy hat and steer through the day.
SAGITTARIUS (Nov 23 – Dec 22)
Keep a check on your financial position, the wheel of bad fortune is difficult to stop once in motion towards the bottom of the hill.
CAPRICORN (Dec 23 – Jan 20)
Bullies and haters can try all they want but your luck will pull you out of any pitfalls. Romance changes your mood from work to love.
AQUARIUS (Jan 21 – Feb 19)
Finally, your finances have found a stronger foothold. Enjoy your success but be vigilant of people who are waiting for you to fail. Get rid of dependencies.
PISCES (Feb 20 – Mar 20)
Little victories make your day. Your teamwork can get you a place. Increase your productivity at work and find yourself being recognized by seniors and managers. You are religious and mindful today.
Image source: SpotboyE Team