Horoscope Today, December 17, 2020: Check Your Daily Astrology Prediction For Leo, Virgo, Libra, Scorpio, And Other Signs
Get an accurate prediction based on the astrological position of your stars today. Make your day a success by being prepared about the challenges in-store and the opportunities you have!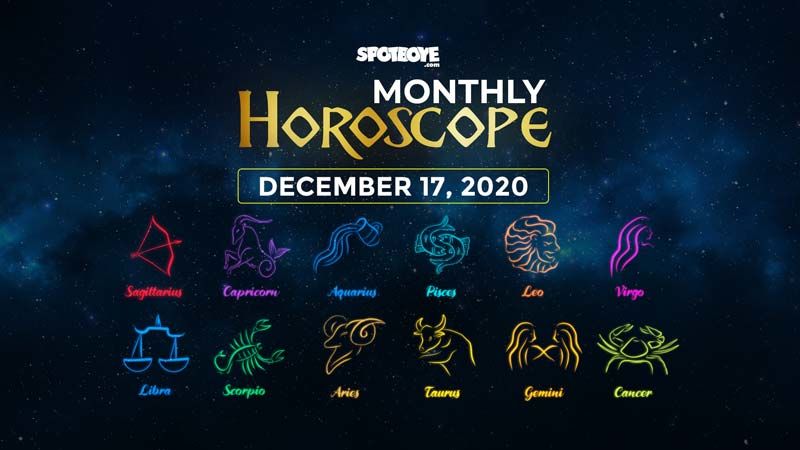 Check out today's horoscope here:
ARIES (Mar 21 – Apr 20)
Today is an ordinary day with no humdrum is here! The day when everything usually gives way to day-dreaming.
TAURUS (Apr 21 – May 21)
You will be successful in remaining steady and focused on your work. You better make up for the lost time to finish pending work in the afternoon.
GEMINI (May 22 – June 21)
Today is a day loaded with lots of opportunities. Take up any venture you want and it will turn into a glittering success
CANCER (June 22 – July 23)
The day begins with giving. Today you are hosting a number of people. Sadness haunts you from broken relationships that were once too close.
LEO (July 24 – Aug 23)
Your home and work have occupied most of your attention and your social life too is on a regular tone but the closest relations will prosper today.
VIRGO (Aug 24 – Sept 23)
You are a practical-minded individual who learns through situations and applies the learnings from other's experiences too. Your reservoir of knowledge will help
others too.
LIBRA (Sept 24 – Oct 23)
You will lend an ear to someone who needs it. Start that project, venture, or partnership you have been thinking about. Keep at it! Today you are close to the dream!
SCORPIO (Oct 24 – Nov 22)
Fights and relationships go hand in hand. To reconcile is important. Take the initiative if your partner doesn't.
SAGITTARIUS (Nov 23 – Dec 22)
Love and affection come to you naturally today as you are more connected with your emotions. You may discover a whole new side to yourself during this process.
CAPRICORN (Dec 23 – Jan 20)
Marriage, money, and foreign education opportunities are on the cards. Make your choice today but do it wisely!
AQUARIUS (Jan 21 – Feb 19)
The artist within you finds its recognition today. Your relationship with your special someone will bloom today. Those in courtship can expect a proposal today.
PISCES (Feb 20 – Mar 20)
You have high creative energy today but any leisure and travel plans should take a back seat for now as it may not be good for you.
Image source: SpotboyE Team