Horoscope Today, January 20, 2021: Check Your Daily Astrology Prediction For Leo, Virgo, Libra, Scorpio, And Other Signs
Get an accurate prediction based on the astrological position of your stars today. Make your day a success by being prepared about the challenges in-store and the opportunities you have!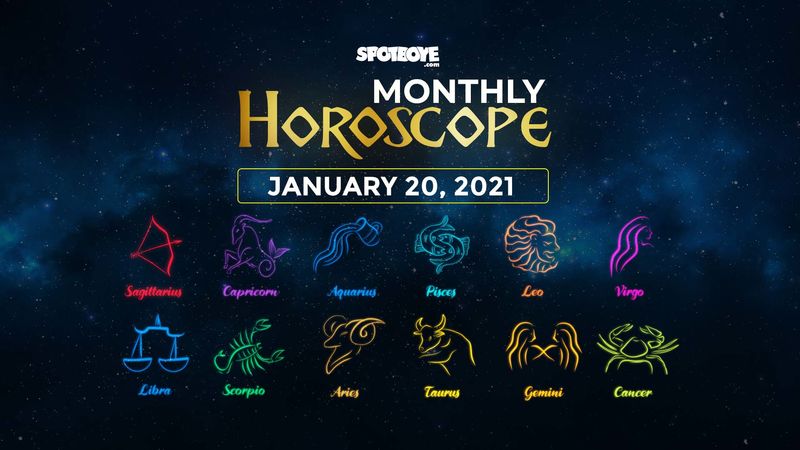 Check out today's horoscope here:
ARIES (Mar 21 – Apr 20)
Today is a busy day at work and at home. You are in for words of wisdom from elderly people.
TAURUS (Apr 21 – May 21)
You get a breakthrough at the business or at work. Your social life is peppy and cheerful today.
GEMINI (May 22 – June 21)
You are working on your goals to achieve your ultimate goals. An unpleasant occurrence is likely to throw you off guard. There is hope when there is life.
CANCER (June 22 – July 23)
Keep yourself happy and look out for your partner, you will spend most of your energy in doing what the opposite sex demands from you.
LEO (July 24 – Aug 23)
This is a day of mixed fortunes but the stress will eventually wear off, as the evening of pleasure makes its way to you.
VIRGO (Aug 24 – Sept 23)
Your intellect and spiritual connection bind you. Love gives you great insights today. Dive deeper into those feelings. On the work front, you will receive recognition for your efforts and make a good impression.
LIBRA (Sept 24 – Oct 23)
Not a smooth sea for the sailor in you. But like any captain of the ship, you will need to figure your way out of this pickle. Share your feelings with a loved one.
SCORPIO (Oct 24 – Nov 22)
Take cues from your surroundings today as these will help you in times of decision making today. Believe only what you see or hear as there are possibilities of getting manipulated by a third person's opinion.
SAGITTARIUS (Nov 23 – Dec 22)
Loans, proposals, fundings, or profits are in an incoming mode. Keep the momentum up with your hard work. Give time to your partner as today is a day you will receive a lot of insights into personal relations.
CAPRICORN (Dec 23 – Jan 20)
Your hard work will be appreciated by your reporting managers and colleagues. Don't let the momentum drop because of all the praise. Keep working hard.
AQUARIUS (Jan 21 – Feb 19)
Today is the day your plans don't work out, everything looks messed up and you start to lose your patience. Your keyword for the day is 'faith'.
PISCES (Feb 20 – Mar 20)
It is a day you will wear the problem-solving hat, go out of your way to help and support others and give honest efforts in improving relations in the family. You will be respected and praised for your intervention.
Imaeg source: SpotboyE Team