Horoscope Today, June 25, 2020: Check Your Daily Astrology Prediction For Aries, Taurus, Gemini, Cancer, And Other Signs
Get an accurate prediction based on the astrological position of your stars today. Make your day a success by being prepared about the challenges in-store and the opportunities you have!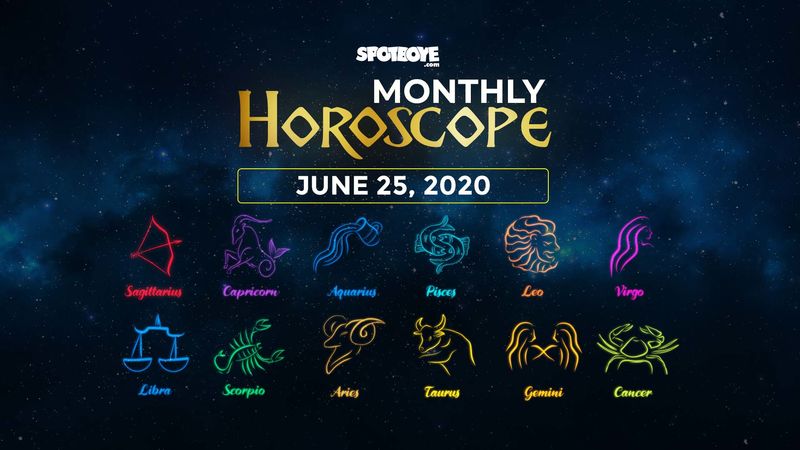 Check out today's horoscope here:
ARIES (Mar 21 – Apr 20)
You are reminiscing romantic memories today. As work starts mounting you have to rethink the priorities. Practical thinking is need of the day and you will need to put that thinking hat on!
TAURUS (Apr 21 – May 21)
You may have gotten off to a bad start this week, but things start looking brighter today. It is the day where you get an opportunity to change the pace of work.
GEMINI (May 22 – June 21)
You will be able to spice up things with your partner. Things may start taking a better route. Address the problems between you for reaching steady waters.
CANCER (June 22 – July 23)
Today you need to recharge your batteries as your own demands need to be met every once in a while. Focus inward!
LEO (July 24 – Aug 23)
Compromise your attitude, today when it comes to authority or seniors. As meek as it may sound, sometimes you need to share the limelight for cordial relations and lasting benefits.
VIRGO (Aug 24 – Sept 23)
You will be able to sail through any troubles today with the charm of your knowledge. Keep in mind that good things come to those who wait!
LIBRA (Sept 24 – Oct 23)
A piece of good news is on the cards. You may find something positive today that will shape your future. This has been quite a tiresome a few weeks and your patience will pay off!
SCORPIO (Oct 24 – Nov 22)
What a day to be at spending quality time with family unless harmony is on your mind! Today you have only one goal and that is self-care. Try not to be oblivious to the fact that your family, friends, or partner may also need your time.
SAGITTARIUS (Nov 23 – Dec 22)
Keep your eyes open and trust your instincts. If you are aware of any close accomplice who may have not been truthful to you, keep a close watch. Trust logically!
CAPRICORN (Dec 23 – Jan 20)
Keep your level of energy high as you can expect a lot of work pressure building up. You need concentration to get through this day in all your strength.
AQUARIUS (Jan 21 – Feb 19)
To resolve your problems you find various resources that might help you. Your endeavors turn out to be successful. Do not push them away as they will be back in no time.
PISCES (Feb 20 – Mar 20)
Finding solutions to all your problems you bring out a tactful, creative, and optimistic side of yourself today.





Image Source : SpotboyE Team