Horoscope Today, November 05, 2020: Check Your Daily Astrology Prediction For Aries, Taurus, Gemini, Cancer, And Other Signs
Some days are different than the other. They pose new opportunities or threats. Some days bring you caution and some bring you a free spirit. Be prepared for both sides, adversity and success.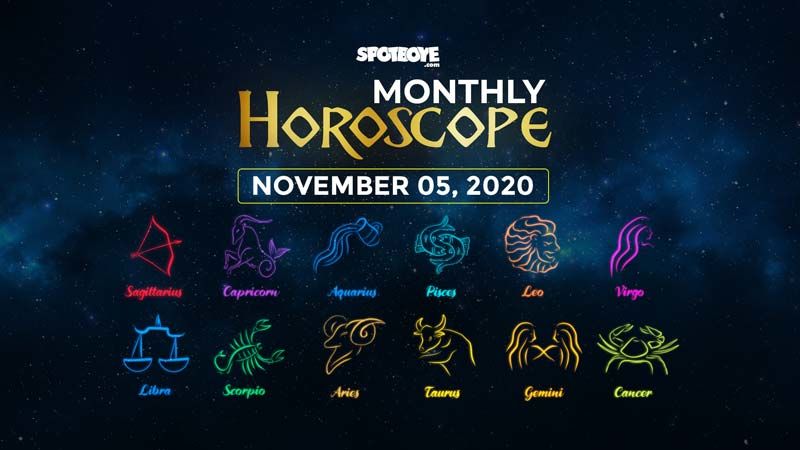 Check out today's horoscope here:
ARIES (Mar 21 – Apr 20)
Today is the day you can't stop counting your earnings. counting your riches! You will be in a good spirit today. Long-standing finances get released and you get
more income.
TAURUS (Apr 21 – May 21)
You will be more alert in your senses. You will try your hand in multiple fields like performing arts, designing, graphics or special effects.
GEMINI (May 22 – June 21)
You have taken plenty of effort into improving your outward and inner self. Not just your loved ones but everyone around you will notice some change in you. People
will feel attracted to what you say and how you say it. Chances are someone new with a romantic intent that may enter your life.
CANCER (June 22 – July 23)
Today you are charged. You will take on every responsibility and challenge that comes your way and emerge victoriously out of every task. You will find yourself creatively
inspired.
LEO (July 24 – Aug 23)
Today is a day of balance! You will experience that this day brings tremendous energies of good as well as bad experiences. If you are low today, it won't last too
long.
VIRGO (Aug 24 – Sept 23)
Today is the day you will seek love and affection but negative chatter may bog you down. Don't judge or be impulsive. Don't give in to chatter.
LIBRA (Sept 24 – Oct 23)
Today you will be the center for attraction wherever you go. If you were planning to start something of your own using your own investments, this is the right day
for you.
SCORPIO (Oct 24 – Nov 22)
It takes patience to resolve conflicts with partners since they are your better halves in the longer run. Since you may not be able to handle any domination today
and you are at your wit's end, practice meditation or calming techniques before you get involved in any confrontation.
SAGITTARIUS (Nov 23 – Dec 22)
Much of a reader are you? If yes, you will find yourself immersed in literature. For those who don't, you will be involved in the investigation, research or study
of theories and patterns.
CAPRICORN (Dec 23 – Jan 20)
Try again for higher studies, speculative chances become positive. Don't be afraid to explore different avenues of career growth.
AQUARIUS (Jan 21 – Feb 19)
Are you taking a burden for someone else? Wait and analyze where you put your energies. Today is the day you will confront and outwit others so make sure you settle
all balances.
PISCES (Feb 20 – Mar 20)
Aim low and celebrate short wins. Friends, good food and music will lighten your mood towards the end of the day.
Image Source: Team Spotboye