Horoscope Today, November 13, 2020: Check Your Daily Astrology Prediction For Aries, Taurus, Gemini, Cancer, And Other Signs
It is the last day of the week and you may want to head into a relaxing weekend. Find what the day has in store for you so that you set the right tone for the weekend.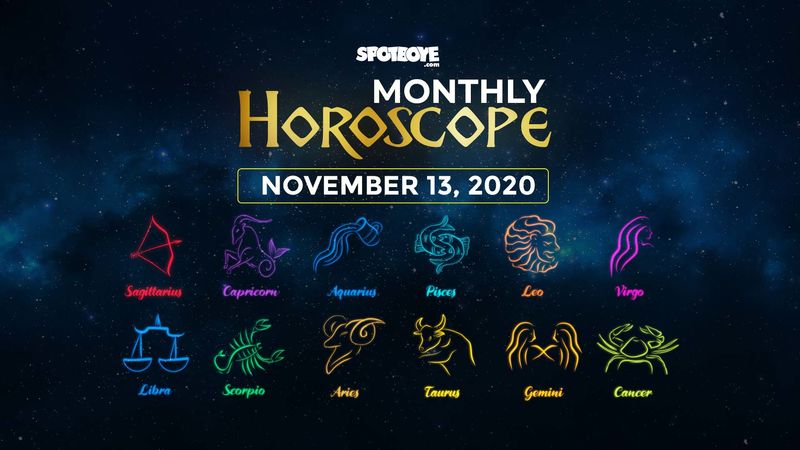 Check out today's horoscope here:
ARIES (Mar 21 – Apr 20)
Today your creative side will bring you a lot of success. Since you know your capabilities, you will take up more on your plate than you can handle. But do not go back on your word as it may hamper trust. Complete what you commit. Focus is your keyword!
TAURUS (Apr 21 – May 21)
Money bothers you today but you can give the worry a rest, there is an income card on your list today. Keep a close watch on the decisions you make today.
GEMINI (May 22 – June 21)
All the tasks you have been pursuing will bear fruit of hard work. Friends and family support your growth. Today you help people to reduce their burdens but you must not sacrifice your health on its behalf.
CANCER (June 22 – July 23)
You need all the good luck today. Financial losses may be on the card. Delay the launch of new beginnings on the work front.
LEO (July 24 – Aug 23)
You may want to be patient when dealing with people. Understand people if you want to lead them.
Recognize what incentivizes people.
VIRGO (Aug 24 – Sept 23)
Take some time to introspect your life. Avoid confrontation. Meet friends to enjoy a relaxing time away from your adversities.
LIBRA (Sept 24 – Oct 23)
Today is the day your seniors may not support or favor you. Be cautious and delay any new beginnings as it is not an auspicious day.
SCORPIO (Oct 24 – Nov 22)
This is an exhausting and monotonous day for you, but brace yourself for a surprise towards the end of the day. The twist of events may just delight you.
SAGITTARIUS (Nov 23 – Dec 22)
Love may blossom in your garden. You may find the right partner today. The desperate call of love will be answered for those waiting for an answer.
CAPRICORN (Dec 23 – Jan 20)
Today is not a day of success. Rivals tend to suck your energy. You will survive most of them. But the day demands your energy and you will be left exhausted.
AQUARIUS (Jan 21 – Feb 19)
Looking for travel opportunities? You may hear good news from foreign education or visa authorities. This is a good day for sharing happiness with the family too.
PISCES (Feb 20 – Mar 20)
Keep calm because you will face a lot of drama. Getting involved in these will only halter your progress. Breathe and pass!




Image Source: Team SpotboyE