Horoscope Today, November 18, 2020: Check Your Daily Astrology Prediction For Sagittarius, Capricorn, Aquarius and Pisces, And Other Signs
It is the first day of the week and you may want to head into a busy week. Find what the day has in store for you so that you set the right tone for the rest of your week.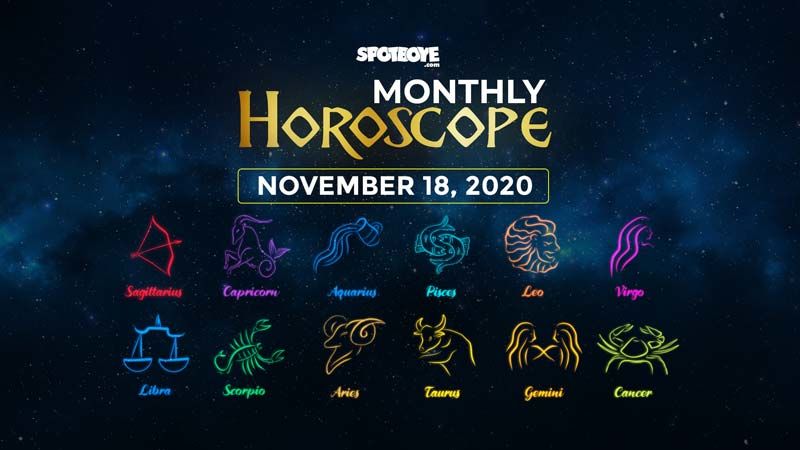 Check out today's horoscope here:
ARIES (Mar 21 – Apr 20)
Today your spiritual side will come to the forefront. You will engage in a spiritual group, or follow some spiritual ideals today. You may learn a lot from them.
TAURUS (Apr 21 – May 21)
Fight the urge to express your emotions and be a practical person. Put on a smile and push through the day.
GEMINI (May 22 – June 21)
Things start to fall in place, good news comes along and changes the course of your life. Finances are on an upswing with a sudden inflow of money.
CANCER (June 22 – July 23)
You need all the good luck today. Betrayal or mistreatment is coming your way. Delay the launch of new beginnings on the work front.
LEO (July 24 – Aug 23)
Take people along with you on the path to success, because collective success is better than the success of you and you alone!
VIRGO (Aug 24 – Sept 23)
Keep calm and avoid confrontation. Focus on work at hand and keep dedicating your efforts towards personal success. Meet friends to enjoy a relaxing time away from work.
LIBRA (Sept 24 – Oct 23)
Today is the day you are endowed with a lot of responsibilities. Be cautious and delay any new beginnings as it is not an auspicious day.
SCORPIO (Oct 24 – Nov 22)
Happiness sweeps you off your feet today. Your loved ones and friends make you happy.
SAGITTARIUS (Nov 23 – Dec 22)
The good news is reaching your doorstep. Spend the day on relaxing and rejuvenating. Catch a film or go for a nice outing. In either case, spend some money on happiness.
CAPRICORN (Dec 23 – Jan 20)
Today a day of calm, composure and wisdom. But the day demands your energy and you will be left exhausted.
AQUARIUS (Jan 21 – Feb 19)
Choose wisely when it comes to career-related decisions. You may hear good news from your partner.
PISCES (Feb 20 – Mar 20)
Keep calm because you are in for big news that changes the course of your life. Focus on critical thinking and decision making.
Image source:
Team SpotboyE