Horoscope Today, November 26, 2020: Check Your Daily Astrology Prediction For Leo, Virgo, Libra, Scorpio, And Other Signs
Face your day with complete awareness of what is in store for you. Prepare for the challenges and look forward to opportunities. Make most of your day with the help of our predictions.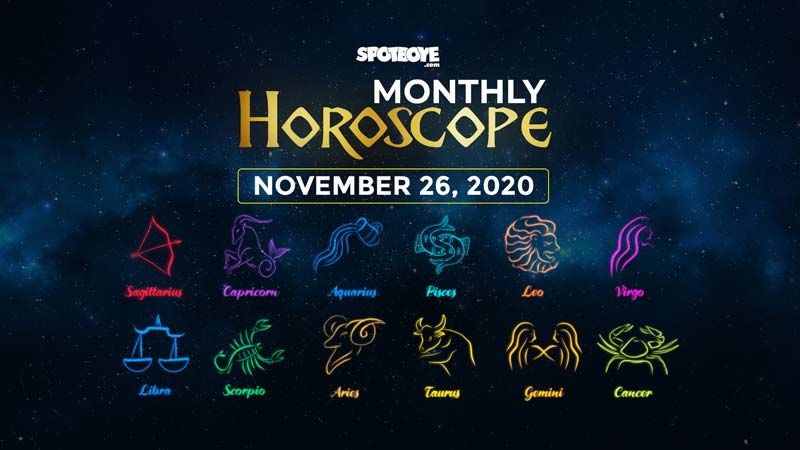 Check out today's horoscope here:
ARIES (Mar 21 – Apr 20)
While the day puts you through a test, an evening dedicated to the family will take you in for a roller coaster ride of surprises.
TAURUS (Apr 21 – May 21)
Love and finances both take an upswing for you. The leader in you will take over and help you achieve every endeavor.
GEMINI (May 22 – June 21)
Mental stress and worry cloud your judgments and your feelings. Do not let your past spoil your present and your future.
CANCER (June 22 – July 23)
You may not have a great level of energy today. Focus on family members, health and work today to keep yourself going.
LEO (July 24 – Aug 23)
Expression of your thoughts makes you gain a lot of profit. ANy debts pending over a long time will get cleared today.
VIRGO (Aug 24 – Sept 23)
Trouble is everywhere you step. With high levels of energy, you realize that your high spirits will bring a lot of energy.
LIBRA (Sept 24 – Oct 23)
You get creative with your favorite subject. Past comes back knocking on your door. You pour your heart out to someone.
SCORPIO (Oct 24 – Nov 22)
Art, music, dance, and romance, a day of the best. Love is in the air during the evening maybe a romantic dinner is also on your cards.
SAGITTARIUS (Nov 23 – Dec 22)
Your attempts to avoid all fun and frolic. This headstrong focus is just what you need. Keep eyes on the prize and steer through the day with great responsibility.
CAPRICORN (Dec 23 – Jan 20)
Your hard work starts paying off today, investments are bringing fruit. Learn to appreciate your mates for the support they give.
AQUARIUS (Jan 21 – Feb 19)
Keep a check on your financial position. People who don't share your happiness will try to advise you to the contrary.
PISCES (Feb 20 – Mar 20)
When it comes to working try to avoid being dependent on luck today. Trust your deeds to rescue you from problems.
Image source: Team SpotboyE