Horoscope Today, November 3, 2020: Check Your Daily Astrology Prediction For Leo, Virgo, Libra, Scorpio, And Other Signs
Get an accurate prediction based on the astrological position of your stars today. Make your day a success by being prepared for the challenges in-store and the opportunities you have!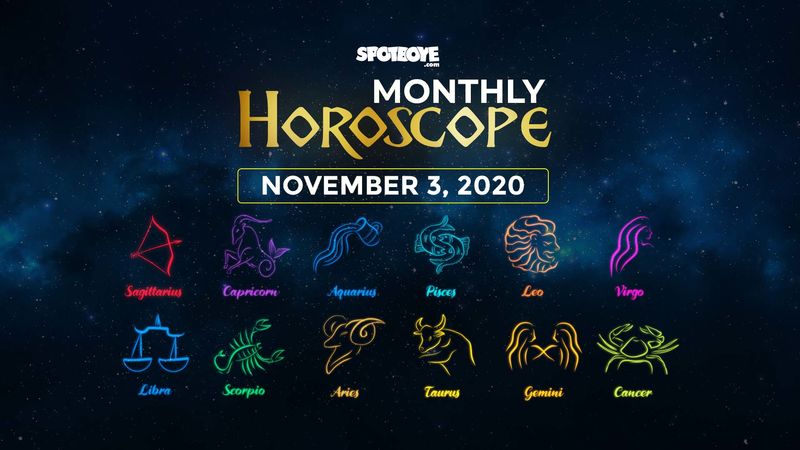 Check out today's horoscope here:
ARIES (Mar 21 – Apr 20)
Today you spend some time developing your skills. In the times to come, you will need this edge over the competition.
TAURUS (Apr 21 – May 21)
Relationships take a front seat today as you pour your efforts into making things right. You need to introspect to reflect on your own mistakes today.
GEMINI (May 22 – June 21)
Pessimism never held you down but in matters of love life, you are questioning every move. Don't wait too long or you miss having a chance.
CANCER (June 22 – July 23)
Your day is highly monotonous and looks like any other routine day. You are great at the work you do and you can't reiterate that enough.
LEO (July 24 – Aug 23)
Some appreciation will cheer you up to be tactful in your words with your bosses. You don't want to disappoint them during critical times at work.
VIRGO (Aug 24 – Sept 23)
Appreciations and rewards tend to make you complacent. Don't let this get in the way of your progress.
LIBRA (Sept 24 – Oct 23)
You may want to add some value to making your home a warm hosting place. You are at your creative best today.
SCORPIO (Oct 24 – Nov 22)
You pour your knowledge and give your tactful, creative, and optimistic nature an edge. Your skills may be tested today and only a sharp personality won't get you through it!
SAGITTARIUS (Nov 23 – Dec 22)
Your opponents may not realize your niche skills and you surpass them in the race with your talent. Cherish on these moments as you have worked hard for it.
CAPRICORN (Dec 23 – Jan 20)
A day full of opportunities is here, you will be redirected to your real path today, keep your instincts on a high.
AQUARIUS (Jan 21 – Feb 19)
Spending quality time with your sweetheart is on the cards. Make the most of this we-time.
Go all out in planning the romantic evening.
PISCES (Feb 20 – Mar 20)
Today you worry a lot about every problem. Try not to lose focus as it will only amount to more pressure on your mind.






Image Source: Team Spotboye