Horoscope Today, October 12, 2020: Check Your Daily Astrology Prediction For Leo, Virgo, Libra, Scorpio, And Other Signs
Get an accurate prediction based on the astrological position of your stars today. Make your day a success by being prepared about the challenges in-store and the opportunities you have!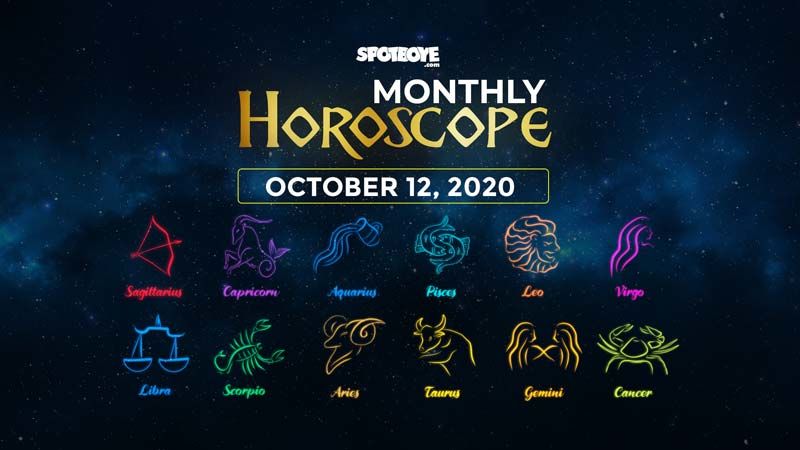 Check out today's horoscope here:
ARIES (Mar 21 – Apr 20)
The day will comprise of events that bring unpredictable surprises. Active and chasing dreams, you will find the time to make long-term plans.
TAURUS (Apr 21 – May 21)
You will be successful in completing all pending tasks, a lot will get done today! Try not to stretch too much beyond your normal capacities.
GEMINI (May 22 – June 21)
Today is a day loaded with lots of opportunities. Get out of the emotional dilemma. Get things done today!
CANCER (June 22 – July 23)
Start the week with new energy, enthusiasm, and optimism. Today you witness those friends and family cheer you up. Keep your thoughts to yourself and say things at the right time.
LEO (July 24 – Aug 23)
The stars allow your imagination to help you find solutions. Check your feelings from time to time as they should not cause a trip in your momentum.
VIRGO (Aug 24 – Sept 23)
You will be mindful of your family relations today. Witness a tactful, creative and optimistic side of yourself today.
LIBRA (Sept 24 – Oct 23)
You are on a success streak, you undertake pending tasks today you shall be able to do it to your best capability.
SCORPIO (Oct 24 – Nov 22)
Keep control of yourself, as the day seems to be testing your patience. Steer clear of disagreements, criticism, and gossip.
SAGITTARIUS (Nov 23 – Dec 22)
Your fine skills and meticulousness may inspire others today. You will be mindful of your relationships today and witness a social and personal growth today.
CAPRICORN (Dec 23 – Jan 20)
Money flowing in will relieve most of your worries. Business and professions also experience some heavy cash flow, and needless to say, it will give you a great relief.
AQUARIUS (Jan 21 – Feb 19)
To resolve your problems you find various resources that might help you. Your endeavors turn out to be successful. You will gain respect and following today.
PISCES (Feb 20 – Mar 20)
Your kind and charitable side make you sacrifice your own well-being and happiness for the sake of others. This may just be the accumulation of the right karma for you. Keep at it!
mage source:- Team Spotboye