Horoscope Today, October 15, 2020: Check Your Daily Astrology Prediction For Leo, Virgo, Libra, Scorpio, And Other Signs
Get an accurate prediction based on the astrological position of your stars today. Make your day a success by being prepared about the challenges in-store and the opportunities you have!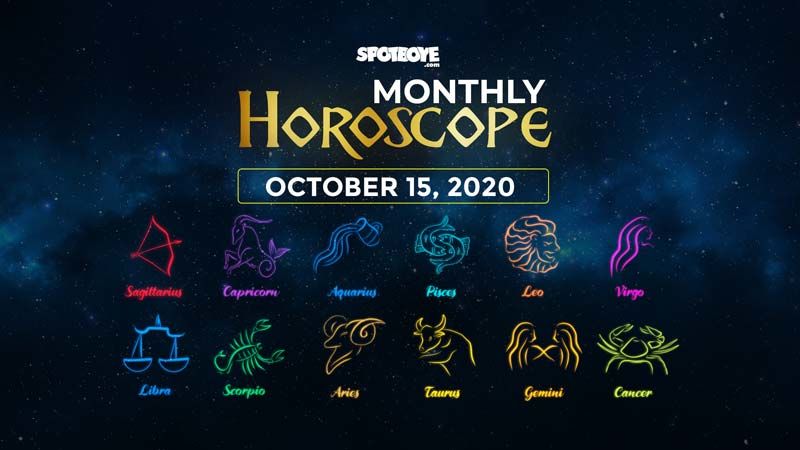 Check out today's horoscope here:
ARIES (Mar 21 – Apr 20)
Today your plans may have failed but take a step back to rethink and strategize your moves. This may be quite a tiresome day! Work brings many more challenges.
TAURUS (Apr 21 – May 21)
Discuss your problems with your superiors or clients. Practical thinking will get you through the day and you will need to put that thinking hat on!
GEMINI (May 22 – June 21)
Spruce up things with your partner on the romantic front! Reignite the chemistry that was lost to busy schedules.

CANCER (June 22 – July 23)
You will be able to sail through any troubles today with the charm of your knowledge. Keep in mind that good things come to those who wait!
LEO (July 24 – Aug 23)
Compromise your attitude, today when it comes to authority or seniors. As meek as it may sound, sometimes you need to share the limelight for cordial relations and
lasting benefits.
VIRGO (Aug 24 – Sept 23)
The ambivert in you will need to recharge your batteries after a huge round of socialization! Pay attention to your own demands every once in a while.
LIBRA (Sept 24 – Oct 23)
As you put on the captains hat you will rule the roost at work. You will get work done better than anyone else at work.
SCORPIO (Oct 24 – Nov 22)
What a day to be at spending quality time with family unless harmony is on your mind! Try not to be oblivious to the fact that your family, friends, or partner may
also need your time.
SAGITTARIUS (Nov 23 – Dec 22)
Keep your eyes open and trust your instincts. If you are aware of any close accomplice who may have not been truthful to you, keep a close watch. Trust logically!
CAPRICORN (Dec 23 – Jan 20)
Manage the expectations from others as a lot of work pressure building up. You need concentration to get through this day in all your strength. Delegation is the
key!
AQUARIUS (Jan 21 – Feb 19)
To resolve your problems you find various resources that might help you. Your endeavors turn out to be successful. Do not push them away as they will be back in no
time.
PISCES (Feb 20 – Mar 20)
Finding solutions to all your problems today with luck on your side! You might as well take a chance or a gamble and win!
Image source:- Team Spotboye