Horoscope Today, October 30, 2020: Check Your Daily Astrology Prediction For Sagittarius, Capricorn, Aquarius and Pisces, And Other Signs
Get an accurate prediction based on the astrological position of your stars today. Make your day a success by being prepared about the challenges in-store and the opportunities you have!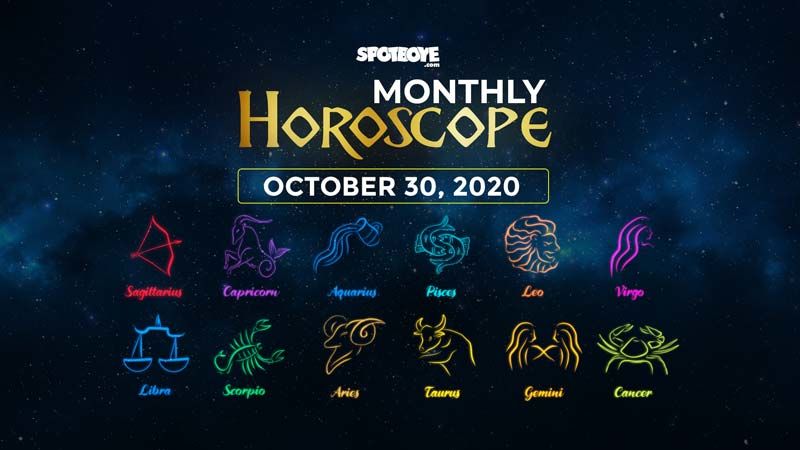 Check out today's horoscope here:
ARIES (Mar 21 – Apr 20)
Your work and personal life are starting to pile up responsibilities in front of you, the
increasing work pressure may put your health at a risk due to stress and ignorance. Share the burden.
TAURUS (Apr 21 – May 21)
Pessimism held you back so far, but love life will see an upswing in romance, attention and
a lot of desire.
GEMINI (May 22 – June 21)
You may express a lot with your friends and lover but on the exterior, you will be trying
to strike a balance between logic and emotion. A look change or shopping spree is on the cards. Spend wisely.
CANCER (June 22 – July 23)
Your loved ones will show you their appreciation towards you for being there in the time
of their need. This will go a long way for you.
LEO (July 24 – Aug 23)
Luck is on your side as you achieve success in all battles. Your over-competitive spirit
may not seem very likable to all, but you will still take over the situation.
VIRGO (Aug 24 – Sept 23)
Some appreciation will cheer you up and some family members may be out to get you, blowing
them off may be difficult, try to be patient.
LIBRA (Sept 24 – Oct 23)
You will find your creative juices flowing, today you will re-brand yourself and make sure
you are heard correctly. Similar things apply to your business and personal life as well.
SCORPIO (Oct 24 – Nov 22)
Today is not a good day for any confrontation and expression. Keep calm and proceed in your
day as evening brings about a relaxing time.
SAGITTARIUS (Nov 23 – Dec 22)
You may want to add some value to making your home a warm hosting place. You are at your
creative best today.
CAPRICORN (Dec 23 – Jan 20)
A day full of opportunities is here, you will be redirected to your real path today, keep
your instincts on a high.
AQUARIUS (Jan 21 – Feb 19)
Increase the knowledge and give your tactful, creative, and optimistic nature an edge. Your
skills may be tested today and only a sharp personality won't get you through it!
PISCES (Feb 20 – Mar 20)
The matters of money take an upswing and you gain tremendously from the projects or investments
you made in the past. Your children or younger ones bring you happiness today.
Image Source: Team Spotboye