Horoscope Today, September 22, 2020: Check Your Daily Astrology Prediction For Aries, Taurus, Gemini, Cancer, And Other Signs
Gather the insights about your horoscope to shape your day into a highly positive, productive, and fulfilling day. Let the stars light up your paths.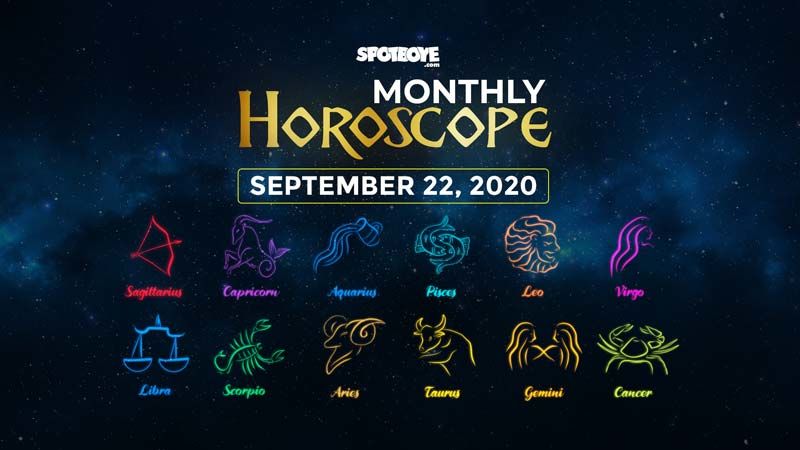 Check out today's horoscope here:
ARIES (Mar 21 – Apr 20)
Introspection gives you answers that you are looking for. You have the ability to accept
today. Utilize this for closure and moving on.
TAURUS (Apr 21 – May 21)
Money matters keep you anxious throughout the day. You want to relax and get away from the
competition around you but you find yourself immersed in the surroundings.
GEMINI (May 22 – June 21)
Profit and inflow of money are on the upside. You also start dealing with matters of heart
cautiously. Your health becomes a priority.
CANCER (June 22 – July 23)
Your work will flourish today as it receives undivided attention from you. The motivation
may not be anything related to work but you will be dedicated to your work.
LEO (July 24 – Aug 23)
It is one of the most creative days for you, utilize this creativity for work. Today's efforts
will reap great benefits in the future at your workplace.
VIRGO (Aug 24 – Sept 23)
It is advisable for you to not rely on your past achievements to work in favor of you anymore.

Start working hard towards achieving goals.
LIBRA (Sept 24 – Oct 23)
Today you have a marriage commitment coming your way. The wedding plans are in order. Start
preparing because this might be the right choice for you.
SCORPIO (Oct 24 – Nov 22)
You have achieved success or expertise due to hard work, but bragging about it, or becoming
too proud about it will only hurt others due to your arrogance.
SAGITTARIUS (Nov 23 – Dec 22)
Self-reflection is giving you the answers you have been needing from some time now. Don't
lose focus on what is in front of you while you go about finding answers to past, present, future or chronic issues.
CAPRICORN (Dec 23 – Jan 20)
Striking a balance in work and life is draining your energy, if you use your wits right you
will emerge successful in your endeavors.
AQUARIUS (Jan 21 – Feb 19)
Take responsibility to your actions today. You seem to have confused ideologies. Be cautious
of what impression you give out.
PISCES (Feb 20 – Mar 20)
Agile is the buzzword. Don't be imprisoned in the confined walls of your own mental prison.
In fact, flexibility brings you solutions to your problems today.
Image source:- Team Spotboye