Horoscope Today, September 24, 2020: Check Your Daily Astrology Prediction For Sagittarius, Capricorn, Aquarius and Pisces, And Other Signs
Are the stars lined up in your favor today? Will you be blessed by a good fortune? Find out the astrological prediction and forecast your day.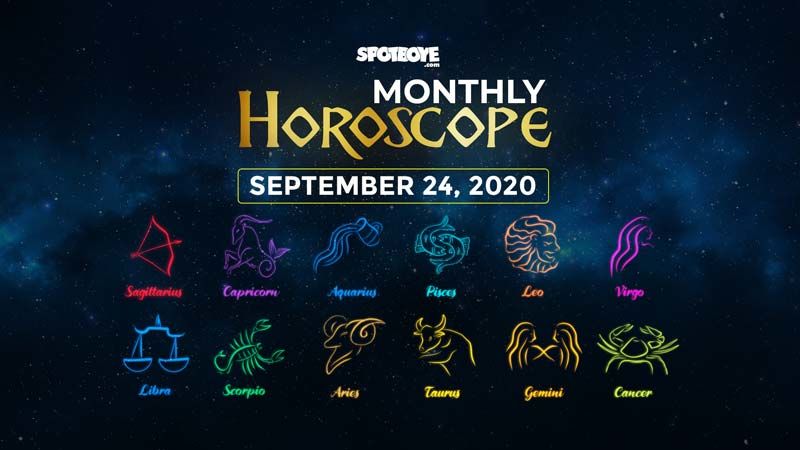 Check out today's horoscope here:
ARIES (Mar 21 – Apr 20)
Today you will be able to look inside and introspect. It doesn't matter what happens externally, you will connect with your spirituality today.
TAURUS (Apr 21 – May 21)
Today you will receive recognition for your creativity and ideas. There is a possibility that if you take up a project or career prospect overseas, you may find success in the same.
GEMINI (May 22 – June 21)
Confrontation is a bad idea for today. Play well on the logic and words and steer clear from deep talks. A trip with close family members or friends is on your cards soon.
CANCER (June 22 – July 23)
This is a good time to flaunt yourself. You are important and intelligent and do not shy away from appreciation.
LEO (July 24 – Aug 23)
You have an edge over the competition. You may face challenges from opponents but your talent surpasses the opposition. The best way to deal with your patiently wait for the right opportunity to strike.
VIRGO (Aug 24 – Sept 23)
You are the host or the master of the ceremony today. You will put in a lot of effort without any expectations.
LIBRA (Sept 24 – Oct 23)
Your professional brilliance will be at its peak today as the colleagues feel your charm. You are at your creative best today!
SCORPIO (Oct 24 – Nov 22)
Your colleagues or bosses won't give you support but your skills will guide your day.
SAGITTARIUS (Nov 23 – Dec 22)
Loans, proposals, fundings or profits are on an incoming mode. Keep the momentum up with your hard work. Give time to your partner as today is a day you will receive a lot insights in personal relations.
CAPRICORN (Dec 23 – Jan 20)
Your hard work will be appreciated by your reporting managers and colleagues. Don't let the momentum to drop because of all the praise. Keep working hard.
AQUARIUS (Jan 21 – Feb 19)
Today is the day your plans don't work out, everything looks messed up and you start to lose your patience. Your keyword for the day is 'faith'.
PISCES (Feb 20 – Mar 20)
It is a day you will wear the problem-solving hat, go out of your way to help and support others and give honest efforts in improving relations in the family. You will be respected and praised for your intervention.
Image source:- Team Spotboye