9X Media Celebrates The Legend That Pradeep Guha Was With A Moving Musical Tribute
'Baaki Reh Gayi' is a poignant farewell and moving tribute to 9X Media Managing Director Pradeep Guha's indefatigable spirit.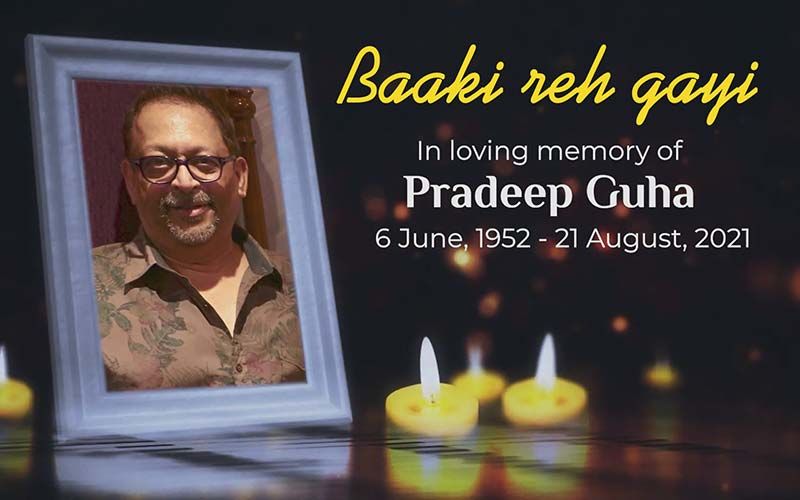 "When a great man dies, for years the light he leaves behind, lies on the paths of men," said Henry W Longfellow. And so it was with Mr Pradeep Guha. His presence as a mentor and guide to his team at 9X Media is much missed. And it was this very sentiment that led to a gentle and beautiful song 'Baaki Reh Gayi' to bid him farewell.
The musical rendition titled 'Baaki Reh Gayi' captures poignant moments - regular Monday meetings with Boss - and actions - his warm smile and encouraging words, which transformed the mundane routine into an exciting day at work.
The music and lyrics have been given by Gourov Dasgupta, and additional lyrics have been given by Farhan Memon. Shruti Rane has lent her melodious voice to the song. Sachin Shinde has given the video his special touch. A beautiful and moving song Baaki Reh Gayi is sure to evoke myriad memories and leave everyone associated with Mr Pradeep Guha, teary-eyed but with a smile on their lips.
WATCH THE VIDEO HERE:
With a brilliant career spanning many decades prior to 9X Media, Pradeep Guha also served as the CEO of India's largest publicly traded satellite-broadcasting network, Zee Entertainment Enterprises Ltd. He had also been associated with the print medium for 29 years and was President and Executive Director of The Times of India Group. At The Times of India, Pradeep was the Publisher of The Times of India, Femina and Filmfare brands for 10 years.



Image source: Team SpotlampE