Balenciaga's Launches Shoelace Earrings Worth 20K, Internet Explodes! Netizens Say They Need To 'Release Shoelaces Long Enough To Hang Myself!
Balenciaga launched the new pair of earrings which looks like a shoelace sold at the hefty price for which netizens have trolled them mercilessly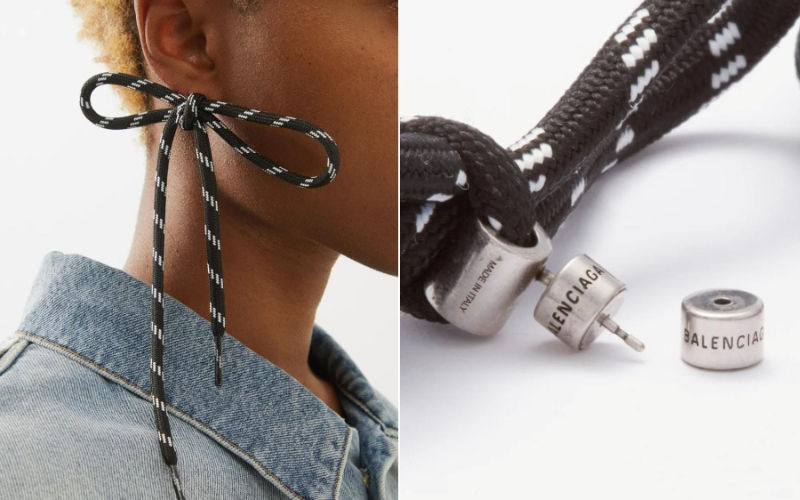 Luxury fashion brand Balenciaga has always made it to the headlines for its weird and quirky fashion products like zipper necklaces, or clocks with heels. Now, the fashion brand has yet again made the headlines for launching weird earrings. This has become the topic of the town and the brand is being brutally trolled by the netizens.
The latest product launched by the fashion brand is a pair of earrings.
This piece of jewellery is made up of recycled polyester and cotton with antique silver brass that looks like shoelaces. And to everyone's surprise, the earrings cost Rs 20,847. The brand's official page has mentioned in the description that the earrings were made in Italy and the name of the brand is engraved on them.
Soon after the launch of the product, the brand was bashed online by netizens for the wired product and even its high price. One of the fashion portals, which gives reviews about the product mentioned, "There comes a point when writing about fashion that we find some stuff is just a little too ridiculous to take seriously, take Prada's USD 1,000 plain white tank top, for example. That being said, every so often something lands on our desk that's just too stupid to let lie, the latest of which coming from, of course, @balenciaga, who have dropped a pair of black bow shoelace earrings, setting you back a total of USD 261.⁠" They continued and wrote, "Regardless of whether MATCHESFASHION describes them as an example of "Demna's ability to incorporate everyday objects into the house's jewelry collections," they simply are shoelaces with earrings glued to them.⁠"

Netizens also gave their reviews on this product. One user wrote, "At this point I think Balenciaga is doing a social experiment" and another one wrote, "Balenciaga can make a diaper for adult for a rack and people would still cop." One troll commented, "Balenciaga is turning into the most pretentious brands in the douchiest manner." and another one commented, "Balenciaga need to release a shoelace long enough to hang myself if this is where fashion is going."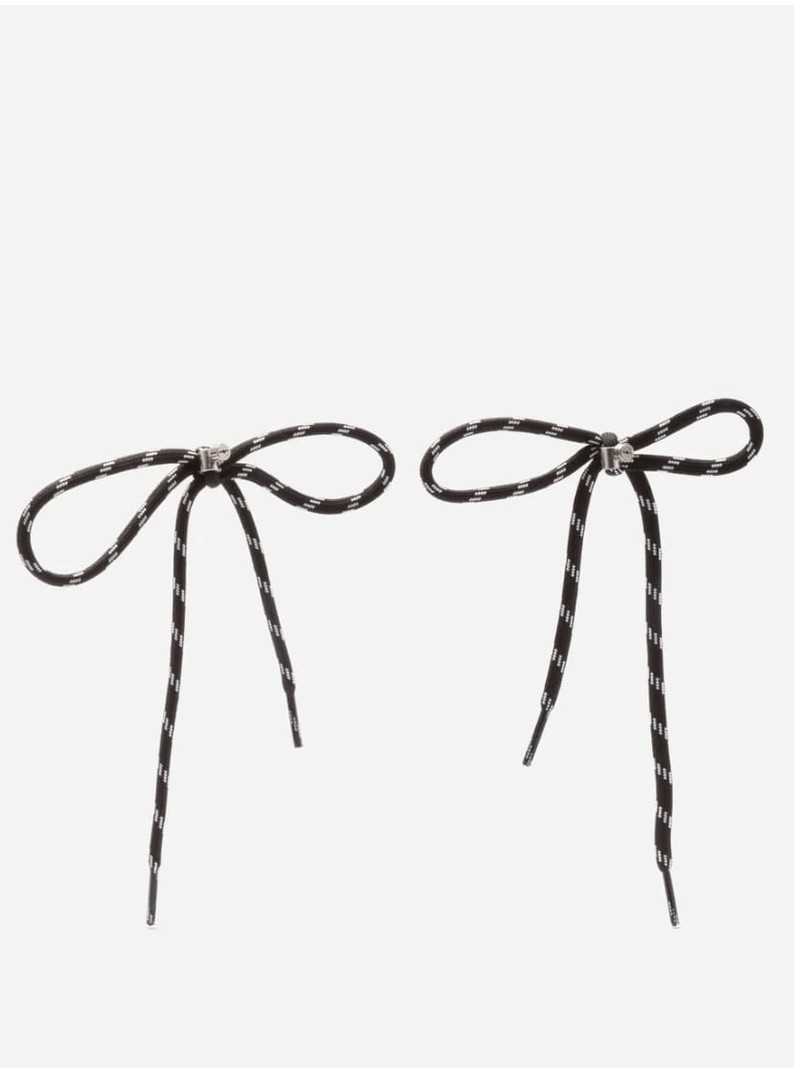 This is not the first time Balenciaga has launched this kind of product at a high price. Earlier they launched 'Trash Pouch' in three colours which cost USD 1790 and a Paris Sneakers which cost USD 1790 which looked like worn-out shoes.
Image Source: Google