Bhai Dooj 2020: Awesome Gift Ideas Under Rs 1000 You Can Gift Your Brothers And Sister This Festive Season
Check out these awesome gift ideas under an affordable price, to gift your beloved brother or sister, on the auspicious occasion of Bhai Dooj 2020.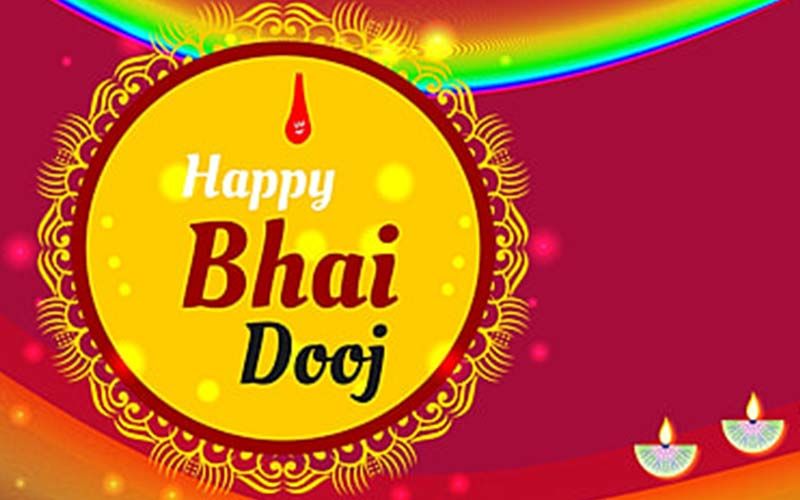 One of the most auspicious festivals of the Diwali season, Bhai Dooj is just on the doorstep now. This festival has the utmost importance in the Hindu culture as it cherishes the bond of brother and sister like the Raksha Bandhan festival. From the bottom of her heart, the sister applies the Tika on her brother and does Arti to pray for her brother's long and healthy life. To honor his sister, the brother pledges to protect her from every bad thing in this world. Every year, we celebrate this festival with happiness and joy. Brother gives a gift to his sister also the sister gifts him something as well. But every year both get confused about what gift should they give?
Thus, relieve you from that stress, we've come up with some great gift ideas that are affordable and will surely become precious to your brother or sister.

Personalized Chocolates:

If you have a little brother or sister, gifting them a Personalized Chocolate treat would be the best idea. With the increasing scope of the Bakery and Chocolate industry in India, many people have started their own businesses where they produce and sell Personalized products. Thus, getting a personalized chocolate treat has become easier these days. Also, the Personalized chocolate will surely satisfy the sweet tooth of your little brother or sister, as well as take care of your pocket. Because these products will easily come under 1000 Rs.
Printed Coffee Mug:

Coffee Mug has been a classic gift idea for brothers. But if you want to make your brother feel special you can always get some special printed Coffee Mugs for him. There are various quotes available on brothers like, "Best Brother In The World", "I Don't Need Google Because My brother Knows Everything", etc. or even some funny quotes like "My Brother Has The Best Sister Ever". Also, if you have your own quote or message for your brother, you can always get a customized Coffee Mug.
Makeup Kit:

A Makeup Kit is always the best gift to give your sister. With various natural and skin caring cosmetics available in the market, gifting your sister a Makeup Kit will be a great choice. A makeup kit will always be precious to your sister, as a girl always love pampering herself and be her best self. As it stands for the price of a Kit, there are various choices available. There are various companies that have amazing products at prices below 1000. Also as the Diwali festive sales going on, there are always chances of the prices of costly products, coming down.
Wireless Headphones:

No matter if you're searching a gift for your brother or your sister, a Wireless Headphone is surely a great choice. With the increasing use of headsets, people get tired of using a wired headset. As it gets stuck in something and is much more vulnerable. Thus, to save your brother or sister from the trouble of constantly changing their headsets. Gifting them a Wireless Headphone will surely make their day. As there's no tension of getting stuck into something, the Wireless Headphone also looks stylish and cool. A decent headphone will surely come under 1000 Rs., but right now the festive season is going on. So the prices of many costly and branded headphones will come below 1000 as the festive sales are available online.




Image source : png tree