Bhai Dooj 2020: Muhurat, Significance, And All You Need To Know
Significance and Muhurat, here's everything you need to know about the festival that cherishes the bond between brother and sister, Bhai Dooj 2020.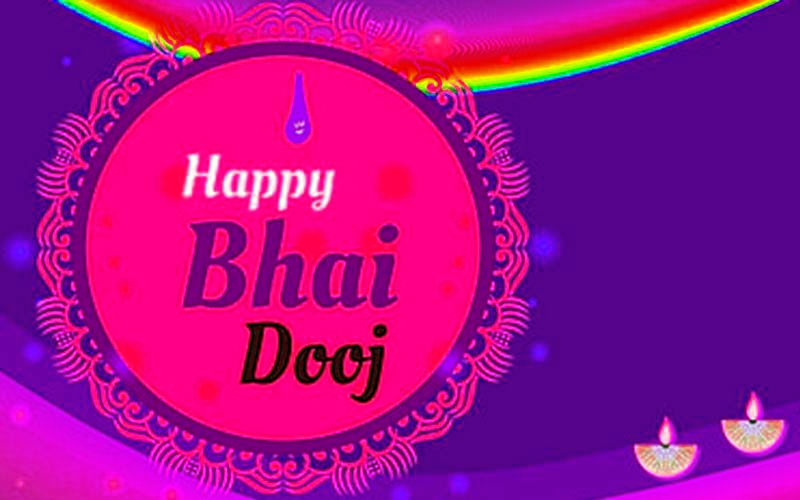 Bhaiya Dooj or Bhai Dooj is one of the most cherished festivals of Hindus. It is somewhat similar to the Hindu festival Raksha Bandhan. The festival is celebrated on the second day of the Shukla Paksha, of the Hindu month Kartika. Under the same notion of celebrating the brother-sister bond, this festival is celebrated in various parts of India by various names.

In the Northern part of India, the festival is celebrated by the name Bhai Dooj during the Diwali season. In Nepal, it is celebrated as Bhai Tika, after Vijaya Dashmi on the 5th day of Diwali. In Bengal, the festival is celebrated on the second day after Kali Puja by the name Bhai Phonta. And, in western India in Gujrat, Maharashtra, Goa, and Karnataka, the festival is celebrated by the name Bhau Beej or Bhai Beej.


Significance:

Regardless of the differences in the name, Bhaiya Dooj is celebrated under the common significance, which denotes the duty of a brother in protecting his sister. On this auspicious day, the sister invites her brother for the ceremony and lunch or dinner. During the Puja, but unlike Raksha Bandhan, the ceremony doesn't include Rakhi. Instead of that sisters only apply a red or other Tilak as per their culture, and do Aarti. After the Aarti brother gives a gift to the sister and in return gets one.

The main significance behind this day is that the Tilak applied by the sister signifies her heartfelt wish for her brother's long life. Also, the day signifies every brother's duty which is to cherish their bond with sister and protect her from bad things.


Muhurat:

Considering the second day of the Shukla Paksha of Kartik, this year Bhaiya Dooj will be celebrated on the 16th of November. As for the Muhurat for Bhaiya Dooj, according to the Drikpanchang, the best time for the Bhaiya Dooj ceremony is between 01:27 PM to 03:42 PM.

The second or Dwitiya Tithi begins at 07:06 AM on 16th November and ends at 03:56 AM on 17th November.





Image source: png tree